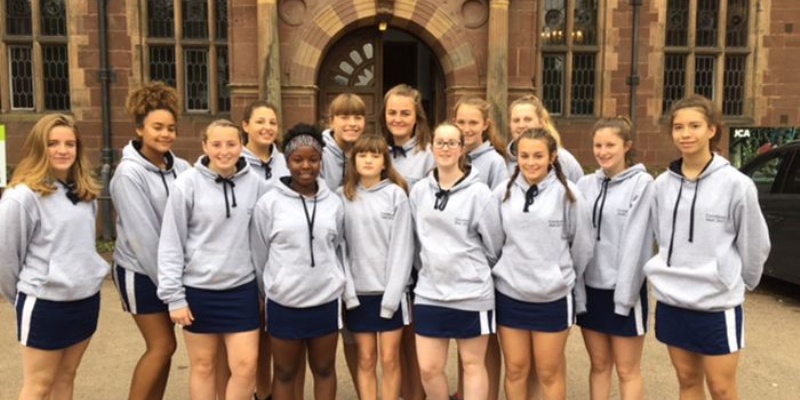 Two Year 10 netball teams attended a tournament at Condover Hall in Shropshire where they fought hard to claim third place in the weekend tournament.
The girls were selected on their commitment to attending netball, fixtures and their excellent attitude and behaviour in and around the academy. Playing in two teams Brooke Weston 1 and Brooke Weston 2, BW1 succeeded in winning three games on the first day which meant they sailed straight through to the cup tournament on Sunday. BW2 drew two games and lost four meaning they qualified for the plate tournament. Their determination and positive attitude remained throughout the whole day despite playing against some very experienced netball clubs.
The final day of the tournament saw BW1 face some tough challenges playing games against some of the best teams, however, they fought extremely hard played some outstanding netball and came away in third place.
BW2 came out fighting determined to get a win and succeeded in winning their first game 5-2. Watching this game was like witnessing a completely different team and they continued with their determination throughout the day to win one game, draw one and lose two.
Brooke Weston 1 team captain Hanna Mazur said, 'I am extremely proud of my team and I think third place was an amazing accomplishment. This weekend has helped us gain experience not only for netball but has brought us closer as a team and as friends. The whole experience was very worthwhile and enjoyable.'
Brooke Weston 2 team captain Ropa Nyaruwa said, 'I'm really happy and extremely proud of the way the team played. Throughout the weekend every player on my team honed their skills and improved their confidence.'