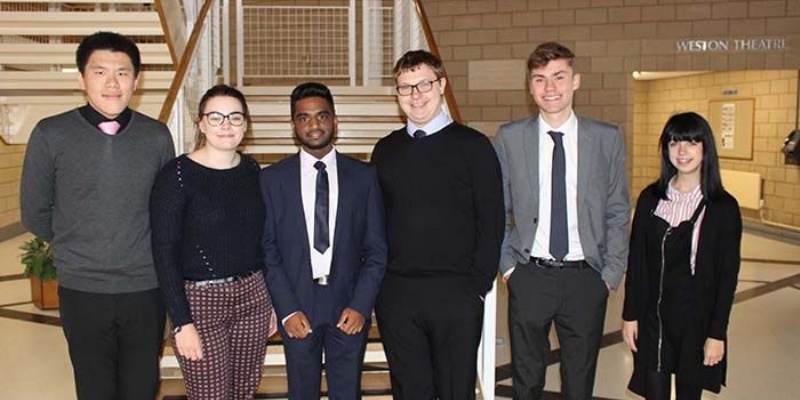 More than 45 Brooke Weston students, the largest cohort represented in the Northamptonshire area, took time out during their summer break to take part in the National Citizen Service programme.
National Citizen Service (NCS) is a chance for students who have completed their GCSE's to take part in a programme set to challenge them and help build life skills as well as making new friends.
The scheme, backed by the government, enables students to enjoy a four week schedule for as little as £50. The experience is split into four phases. The first concentrates on team building activities; students stay at outdoor activity centres participating in team building exercises such as kayaking and rock climbing.
Phase two is based at a university where they develop life skills like confidence, leadership and communication to boost their CV or UCAS personal statement and the final two phases are where students have the opportunity to research, plan and deliver their own social action projects that will make a difference in the local community.
Students took part in a variety of projects including, painting fences at local schools, live music performances, cake sales and organising fetes, all raising money for local charities and organisations. Year 12 student Winston Ho said 'I think NCS was a great opportunity to meet new people and improve my social skills and the way I view the world. It is character strengthening and I enjoyed our social action project which was to paint a fence at a local school because I really like working with children and I think it's really good for them to have a nice environment to learn in.'
Year 12 student Jack Lewin said 'I enjoyed the whole NCS experience. In my team there were a range of different people that I might not usually spend time with so it was interesting to see how we all got on. I wanted to participate in a worth while activity over the summer holidays and learn new life skills.'
Year 12 student Bobbie Pike said 'Our group did a bake sale and donated all the cakes that we hadn't sold to the homeless. I took part in NCS to develop my leadership skills and I thought it would be a nice programme to shorten my summer and meet new people from Northamptonshire. I've gained a really nice group of friends and learnt how to deal with different situations in a group.'
For more information on NCS and the programmes they offer please click on the link