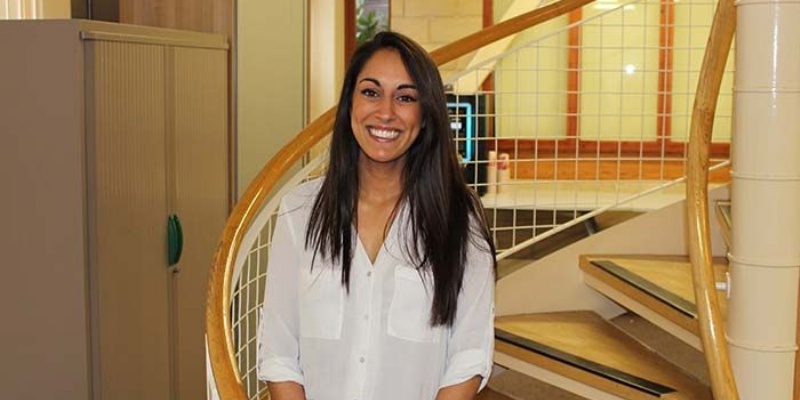 Brooke Weston's drama teacher Ms Camilla Kerr has been selected from hundreds of applicants across the country to take part in the SSAT, School Students and Teachers Network Leadership Legacy project.
SSAT is the leading national provider of training and development for school leaders at all stages, they work together with schools to allow teachers to learn from their peers, measure improvements and celebrate each other's achievements.
They have created this project across all primary and secondary schools investing in teachers to guide them and produce the next generation of principals and middle management and is open to any teacher in their first four years of teaching.
The course is completed over a year and offers mentoring from well renowned principals, access to conferences, training and networking and on completion delegates will be qualified as SSAT Leadership Fellows.
Camilla said 'I was thrilled to be asked to apply for the Leadership Legacy project and it is wonderful that the school have identified in me the ability to be a successful leader. I believe it is an amazing opportunity and one that will help me in my career progression. I am in my fourth year of teaching and I love it. I've always enjoyed working with children and being a drama teacher means that my lessons aren't solely based on writing. I love working together with my students and watching them progress and grow more confident within my lessons.
'As well as attending networking events and mentoring workshops I will also need to complete my own project that is personal to my educational journey which I have a few ideas about already. I would really like to do something related to literacy with children that is wider than schools and helps within the community. I am very interested in how students learn and giving them the ability and skills to not be so stringent in their lessons will help them to develop for themselves. I am fortunate to work with some brilliant leaders at Brooke Weston but understanding what makes outstanding leaders outside of the Trust is going to be a fantastic experience for me.'
Principal Mr Peter Kirkbride said 'As an academy we are extremely proud that one of our members of staff has been selected for the opportunity to be a future leader. Camilla will be able to network with the best people in the profession and receive intense personal coaching and training. She is an extremely talented and energetic member of staff who has potential to be a great middle or senior leader in the future.'