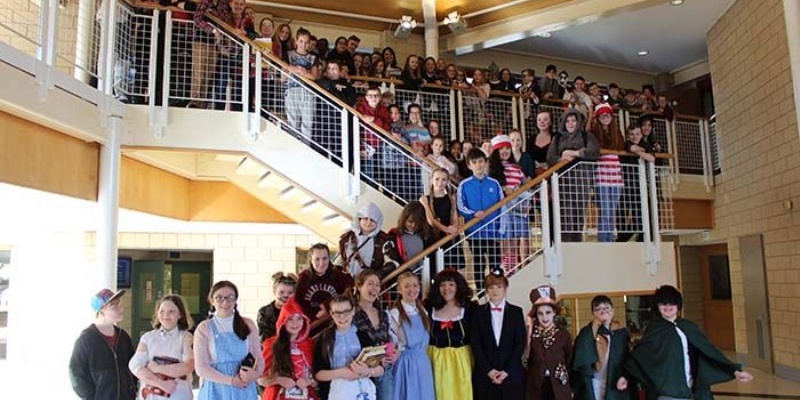 Brooke Weston celebrated the 20 year anniversary of 'World Book Day' by inviting all students to come to school dressed as their favourite literary character and bring their favourite book in return for a £1 contribution.
'World Book Day' brings together children of all ages across the world to celebrate reading and a love of books. The aim of the day is to encourage students to explore the pleasures of books and reading by providing them with a £1 book token, which they can redeem at any local bookseller.
Money raised from the event will continue to support the charity Cardiac Risk in the Young (CRY), a charity that Brooke Weston students and staff fundraise for in memory of Sixth Former Miriam Lee, who died from sudden cardiac arrest last August.
Literacy Coordinator Mrs Lauren Fitzjohn said ''World Book Day' allows us all to escape for just one day and enter our favourite book. We get to share with others that simple pleasure that is reading, and hopefully inspire someone else to pick up a book and read. We teach our students that language is a powerful tool. This is our first 'World Book Day' celebration at Brooke Weston, and will hopefully become a tradition for staff and students alike to look forward to.'