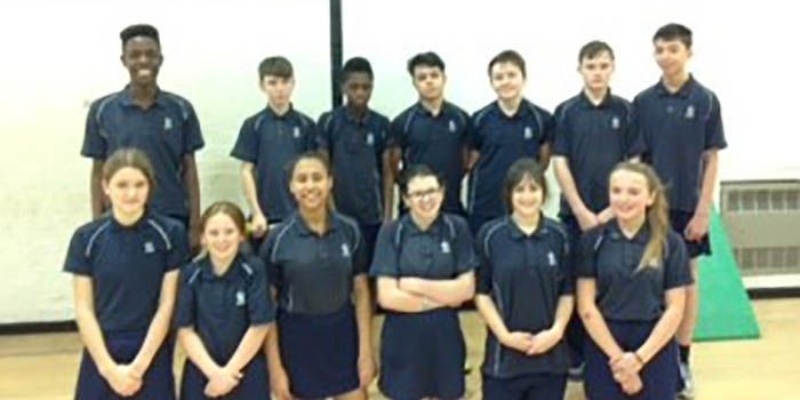 Brooke Weston's athletic teams are celebrating after finishing top in the first two rounds of the Sportshall athletics competition where the winners of the league will qualify to compete in the Winter Games in February.
The league competition is part of the Corby, Oundle and Thrapston school games and was held at Lodge Park school in Corby. After already winning both the boys and girls competition in round one, the pressure was on to succeed in the second round.
The top three teams from the first round competed; Brooke Weston, Lodge Park and Prince William with all three schools desperate to win.
The boys' team won the majority of their races dominating the field events and the girls came either first or second in each of their races leaving it down to the last relay race for both teams to secure the top position and win the games.
The atmosphere was extremely tense but the boys succeeded in finishing joint first and the girls finished third with the overall points securing a win by 10 points for the boys and the girls narrowly winning by just two.
P.E teacher Miss Barber said, 'Sportshall athletics is one of my favourite events to take students to. Every student from Brooke Weston demonstrated sportsmanship, confidence and teamwork to its highest level. To sit and watch students help each other by covering each other's event and cheering each other on is what I, as a P.E teacher, ask for. I am so proud of these students and I can't wait to go to the third and final round to hopefully bring home the win. Well done to all of you.'
The final qualifying round will take place at the end of January at Prince William School.