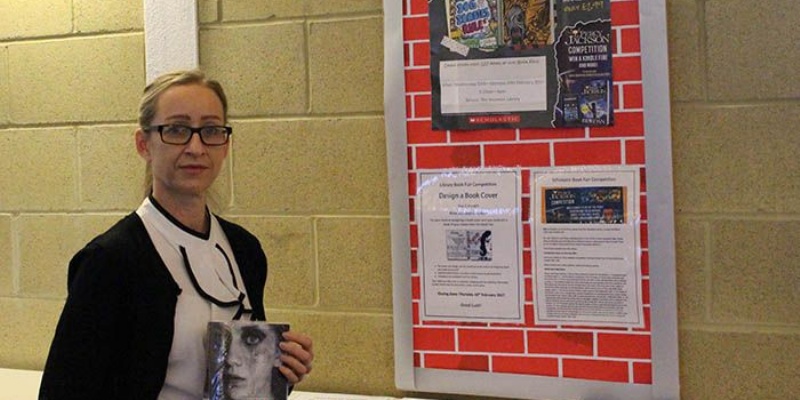 This week sees the launch of a competition for all students in Years 7, 8 and 9 to design a book cover and be in with the chance of winning a book of their choice from those available at the Book Fair in February.
Students can design a cover for a book they have read or an imaginary book made up by themselves. The cover should be colourful, intriguing and eye catching and include information about the book, title and author's name on the spine.
Librarian Ms Wendy McCabe said, 'The competition is an excellent opportunity for students to use their design talents to have a go at creating book covers that are more eye-catching and intriguing than the originals or to use their own imagination to create an original book title and cover. Those interested in taking part should visit the school library to look at other books to gain a greater understanding and idea of what makes a good book cover.'
Templates for the book covers are available from the Library and the competition closes on Thursday 16th February.