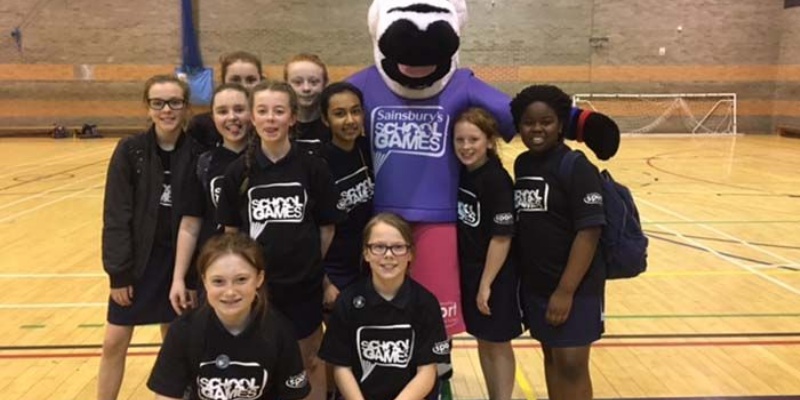 A team of Year 7 students competed in the School Games basketball tournament and succeeded in coming third and winning the bronze medal.
Students qualified for the games when they came first place in the district tournament undefeated in all of their matches and arrived knowing that the tournament would be a tough one to compete in.
The team played four matches losing the first two but securing the third with a win of 16-10 against Bishop Stopford taking them into the final game with confidence and excitement.
The final game was difficult as many of the opposition were physically stronger and taller than our team however the girls did not let this affect them and managed to play to their own advantages with short, sharp passes. After a gruelling game Brooke Weston took the win with the final score being 14-10.
Overall the team came third receiving a bronze medal and three students winning additional badges for their team spirit and effort; Ellie Evans won the respect badge, Emily Cartwright won the honesty badge and Georgie Muir won the passion badge.
P.E teacher Ms Rachel Marsh said 'I am beaming with pride. The girls played fantastically throughout the tournament and showed utter determination, resilience, teamwork and sportsmanship. I am so proud of what they have achieved.'