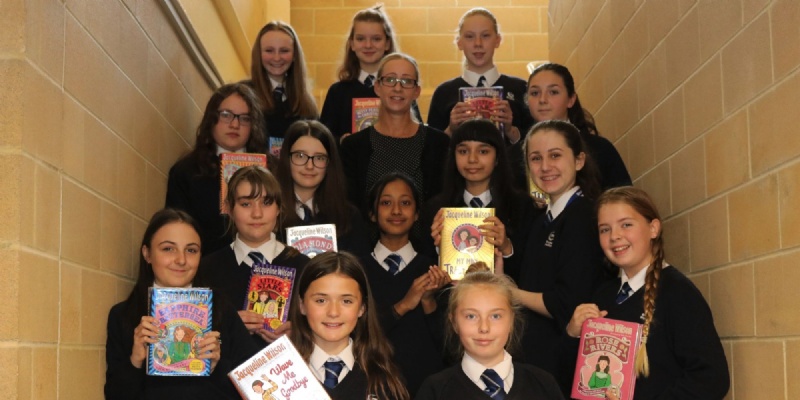 Keen readers from Brooke Weston Academy had the amazing experience of meeting best-selling children's author Jacqueline Wilson and learning about her writing career and inspirations.
A total of 17 students, from Years 7, 8 and 9, met Jacqueline at the 'Children's Laureate' event in Birmingham where she, and other children's laureates, including Julia Donaldson and Chris Riddell, spoke to their fans.
Brooke Weston Academy's librarian, Wendy McCabe, said: 'Meeting an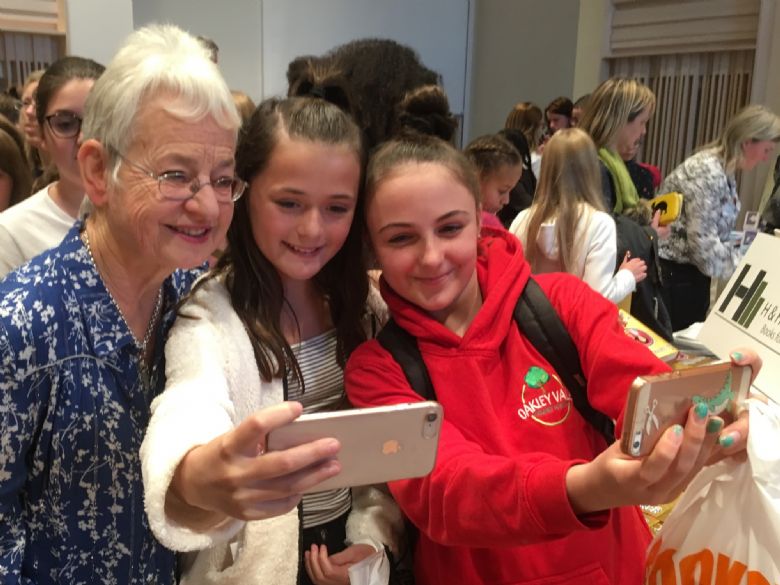 author like Jacqueline Wilson and hearing her inspirational story is a once-in-a-lifetime opportunity that students will always remember. She is one of the authors that every student knows. She was launching her new book 'My Mum Tracy Beaker'. The original Tracy Beaker came out in 1991 so now Tracy is a mum herself!
'Jacqueline Wilson wrote a book when she was nine and some of the themes and characters she from then are still recognisable in her books now. She was an only child but writes about big families. She always knew the character was going to be Tracy but she didn't know what her surname was, so she was looking around her bathroom thinking "Tracy Soap", "Tracy Tap" and then she spotted a beaker so that was how she got the name for the character!'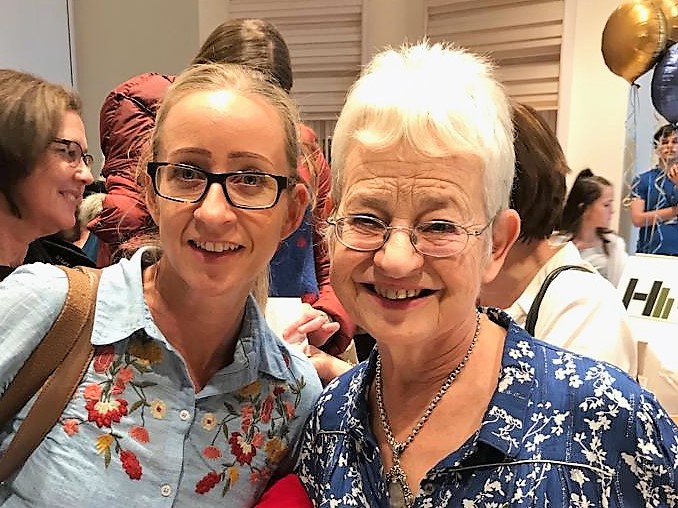 Student Isabella-Anne Brown said: 'Ever since I was little I have always read Jacqueline Wilson, she has been one of my writing inspirations apart from JK Rowling. It is not every day that you get to meet a famous author that you have dreamed of meeting your entire childhood. My favourite book is 'Dustbin Baby'. It was a real thrill to meet her in the flesh.'
Jeeya Balla said: 'I like her new book "My Mum Tracy Beaker." She uses her imagination a lot and I like her books because they are really creative.'
Aimee Wooton added: 'Ever since my mum was a kid she liked Jacqueline Wilson books and I have been a fan of hers as well. My favourites are Hetty Feather and Lily Alone. The best part of her talk was when she talked about her inspirations.'
Zara Rashid said: 'I liked the book and she was funny. This was the first time I had met an author in real life and I have always wanted to meet her because she is one of my favourites.'