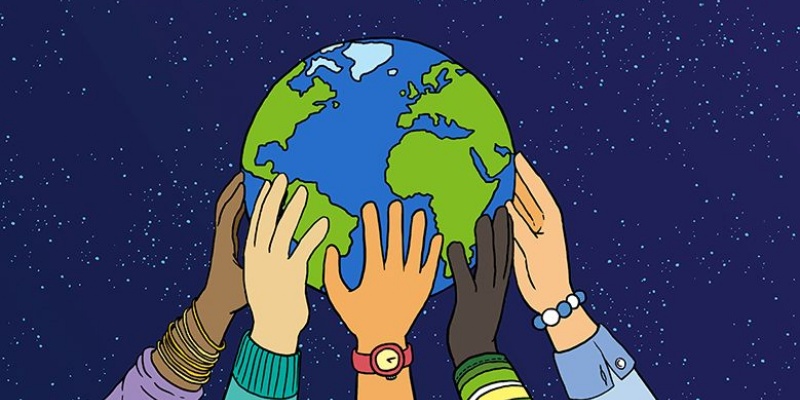 Refugee Week 14-20 June
Students at Brooke Weston Academy have been learning about the plight of refugees during a thought-provoking assembly held by Humanities teacher, Carlien Fourie. The presentation was designed to raise awareness and highlight the importance of refugees.
A refugee is someone who has been forced to leave their home and country as they are unable to stay due to persecution, war, natural disasters and more. Refugees are often unable to return to their home countries, as it would not be safe for them to do so, they could be individuals, families or even children.
Founded in 1998, Refugee Week is held every year around World Refugee Day on June 20th. It aims to bring about positive encounters between communities, helping them to connect and learn from each other, and promoting a culture of welcome. Refugee Week encourages understanding of why people are displaced, and explains the challenges they face when seeking safety. The theme of Refugee Week 2021, 'We Cannot Walk Alone', named after the famous Martin Luther King speech, is an invitation to reach out to someone new. The vision is for refugees and asylum seekers to be able to live safely within inclusive and resilient communities, where they can continue to make a valuable contribution.
As well as teaching at Brooke Weston, Carlien is also a part-time volunteer for the Care4Calais charity that aims to support the people of the Calais refugee camps, and she also acts as a collection point for Global Aid Network who are collecting clothing donations for a refugee camp in Bosnia. Brooke Weston will be holding a mufti day in week 8 with all funds collected going to Global Aid Network.
Carlien explained why this cause means so much to her 'We have such an enormous humanitarian issue on our hands and currently so many countries are just turning their backs on these people. It is understandably a very challenging situation, but it is our responsibility to help because if we are ever in a situation like that, we would expect others to give us a hand.'
Students who would like to read about different refugee experiences can access the following books from the Brooke Weston Library: