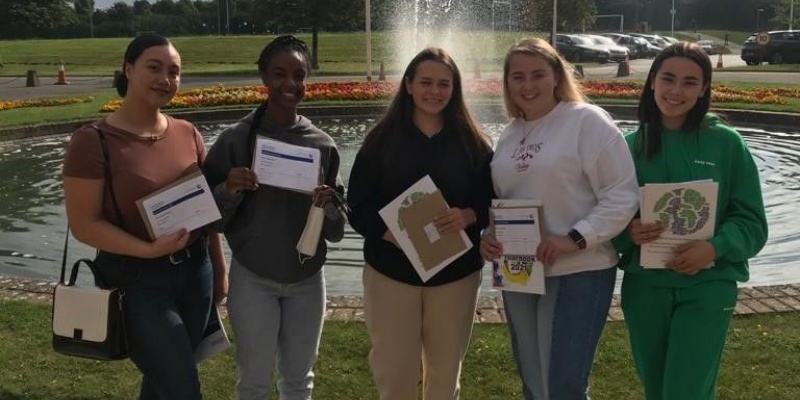 Brooke Weston Celebrates Year 13 Results Success
Brooke Weston Academy, part of Brooke Weston Trust, is celebrating another successful year of Post-16 examination results.
With 142 A-Level students, staff were pleased with their hard work, determination and perseverance throughout this challenging year. Shaun Strydom, Principal at Brooke Weston Academy said: "We are very proud of all our students who have worked extremely hard over the past two years. They are fantastic role models for our younger students and should be pleased with their achievements.
"I would also like to say thank you to all of our staff for the support and encouragement they have shown our students during this time and for continuing to provide a high-quality learning experience despite the circumstances.
Our curriculum and dedicated team of staff work hard to ensure our students develop a love of learning as well as the provisions to strive, which has been reflected in their results. We will be available to provide support and assistance to all students that require it in the upcoming weeks and wish our students every success in the future."
Notable successes included: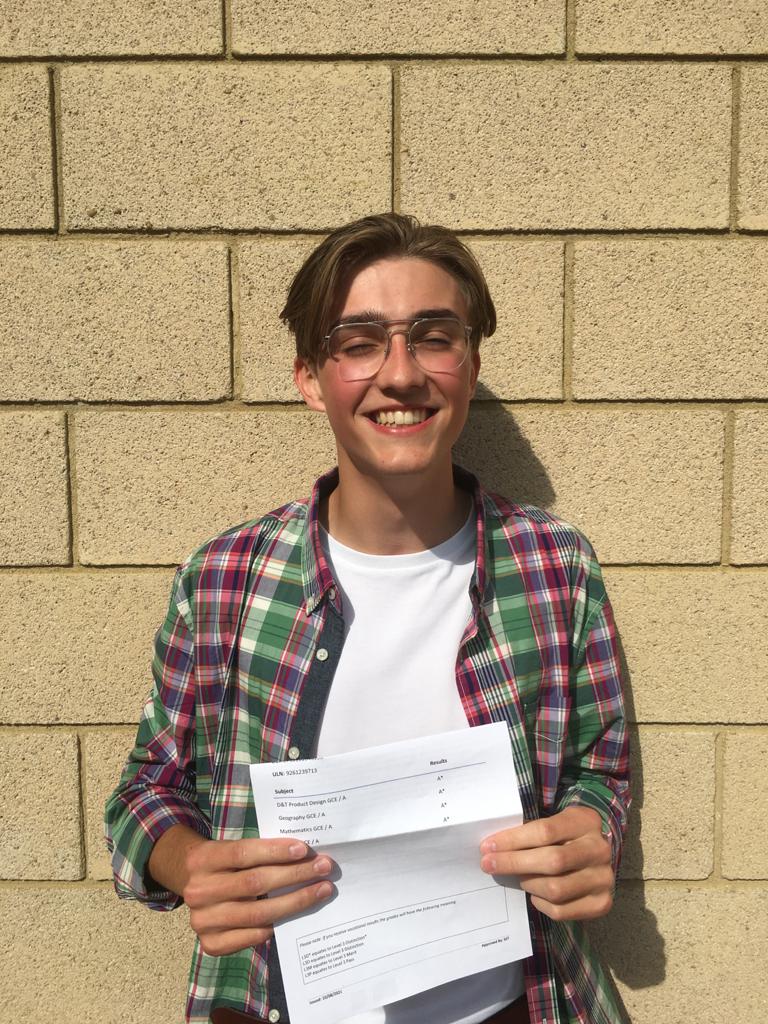 Top performing students include Matthew Leer, Matish Parmar, Kacper Wieckowski and Aleksa Trkulja, who collectively achieved twelve A* grades.
Matthew is off to the University of Bath to study Architecture, Kacper is going to the prestigious University of Cambridge to study Natural Science, and Matish is going to study Mechanical Engineering at the University of Warwick. Matish says his success is down to starting his revision early so that he had plenty of time to grasp his understanding of key topics and prepare for his exams.
Stud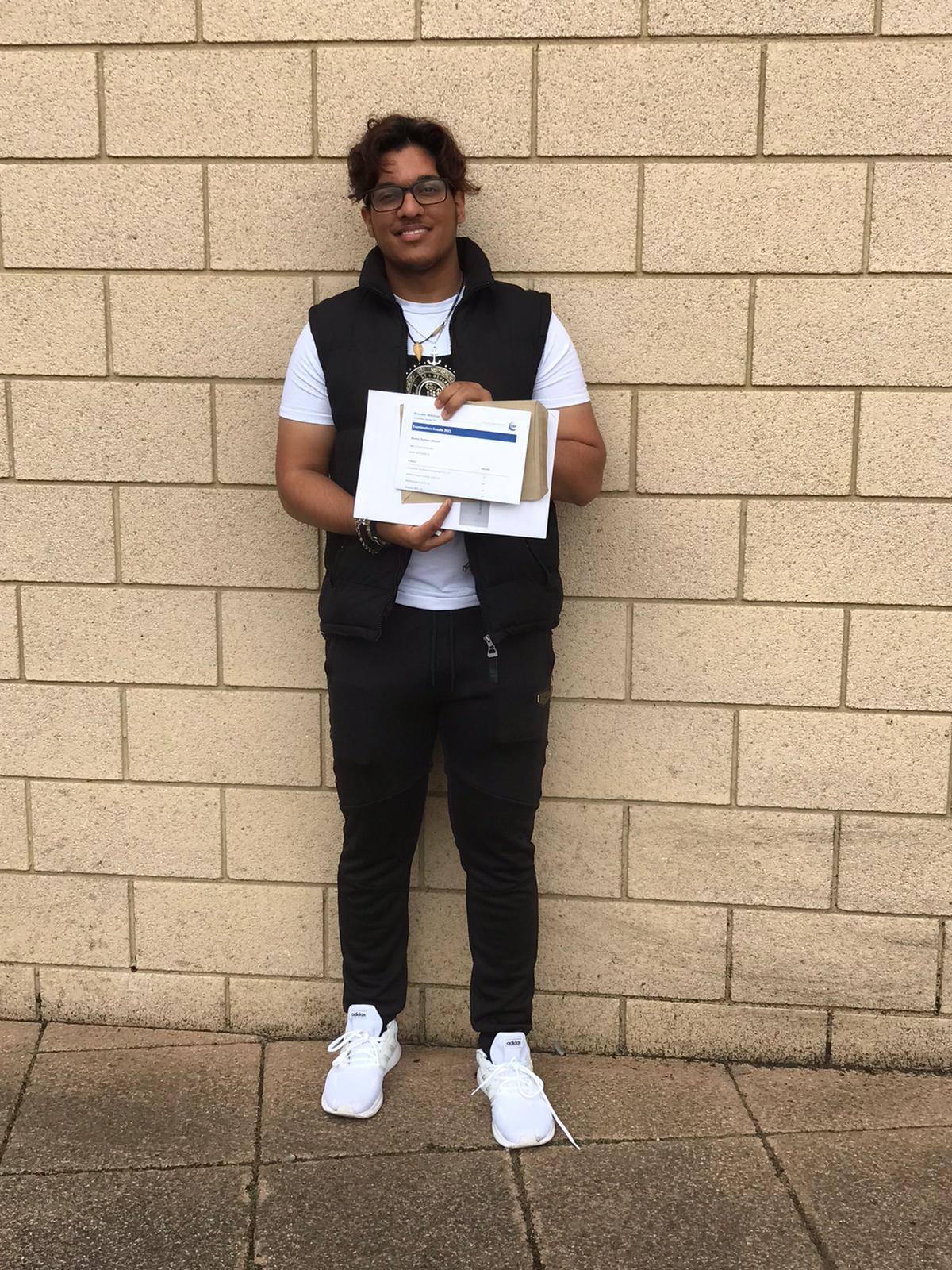 ents also amongst our top performers include Caitlin Roughton, Shervin Sajan and Olivia Miller who achieved a grade profile of three A*/A grades.
Shervin is going on to study Biomedical Engineering at the University of Surrey, Caitlin is going to Aston University to study Biomedical Science, and Olivia has decided to spend the next year working to save money for travelling whilst she decides what career path she wishes to embark upon.
A further nineteen students achieved a grade profile consisting of A* and A grades, which is a tremendous achievement and many others achieved exceptional individual results.
Over 85 per cent of students this year are going onto university with the remainder opting for professional or vocational apprenticeships. A number of students have secured places at highly prestigious universities. These include Tom Rutherford (International Relations, University of Newcastle), Erin Barnett (History, University of Manchester), Emily Horne (Virology and Immunology, University of Bristol), Fran Bell (History, University of Exeter) and Casey Morris (Primary Education, University of Nottingham).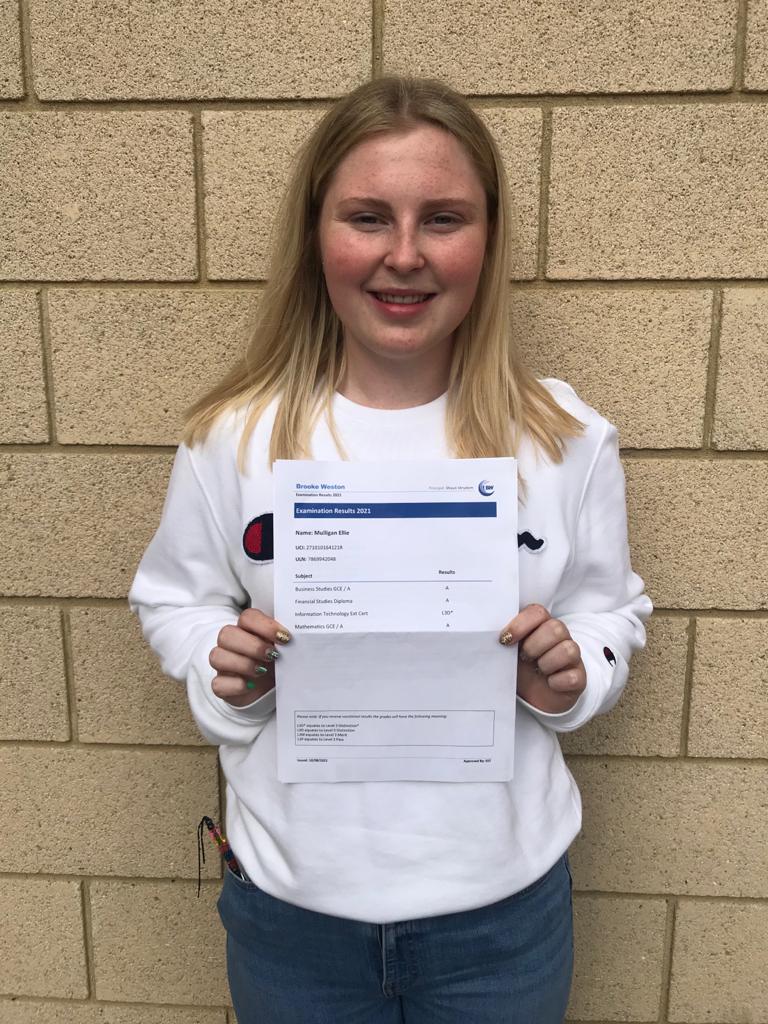 Some of our students have secured impressive apprenticeships with highly respected employers. Luca Fargolni is starting a degree apprenticeship with Greencore – this is a technical apprenticeship with a local food company. Ellie Mulligan has been accepted onto the Flying Start degree with Pricewaterhouse Coopers (PWC) and will be completing her Accountancy Chartered exams alongside her degree.
All the staff at Brooke Weston Academy are incredibly proud of our student successes and wish them all the best for their futures.
To find out more about Brooke Weston Academy, please visit: https://www.brookeweston.org/