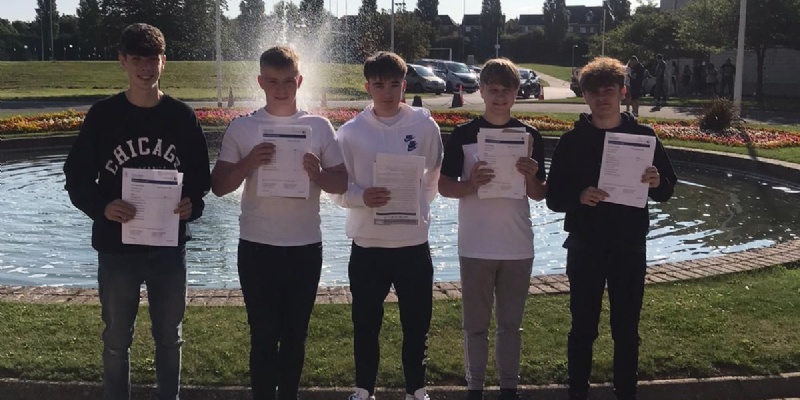 Brooke Weston Celebrates GCSE Results Success
Brooke Weston Academy celebrate another successful GCSE results day
Students at Brooke Weston Academy, part of the Brooke Weston Trust, are celebrating another set of fantastic GCSE exam results today. We are incredibly proud of all 180 GCSE students for their hard work, determination and perseverance throughout this challenging year.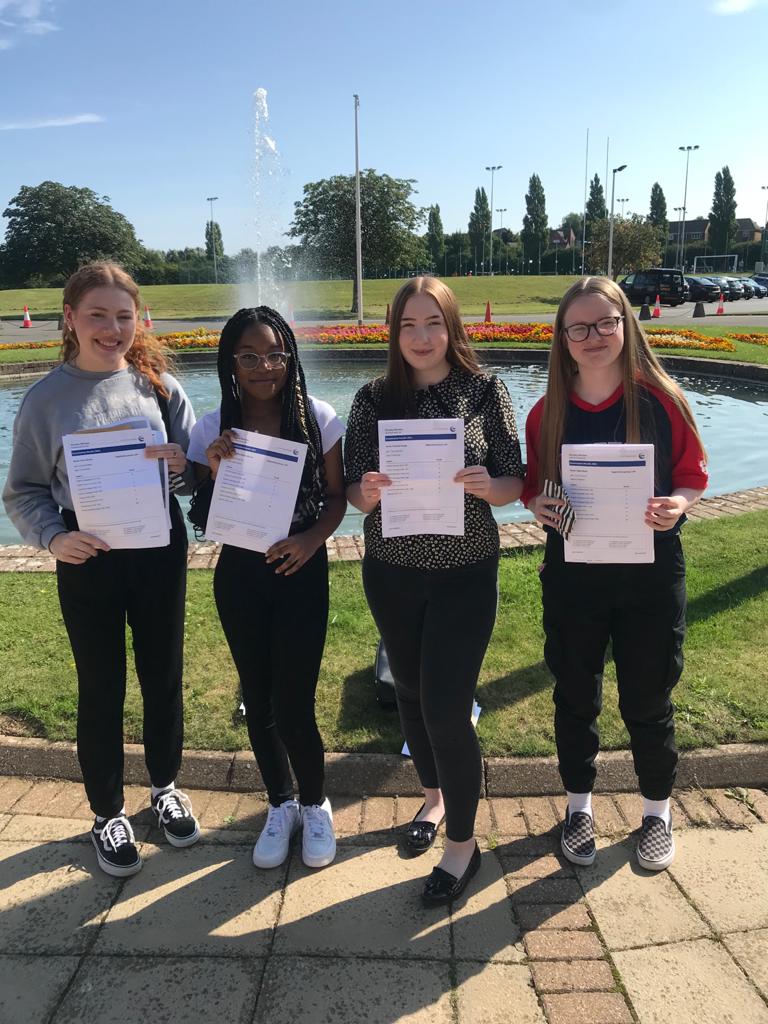 The academy's Principal, Shaun Strydom said: "All of our students have worked incredibly hard throughout this difficult period, and we are so proud of their achievements.
"In particular, I would like to say a huge thank you to all of our staff for their ongoing efforts and for the support and motivation they have provided to our students during this time.
"Even though students have faced many challenges this year, we feel they have handled themselves exceptionally well throughout, and their results are a reflection of this. We will be available to provide support and assistance to all students that require it in the coming weeks and wish everyone leaving us the best of luck in their future endeavours."
Notable successes included: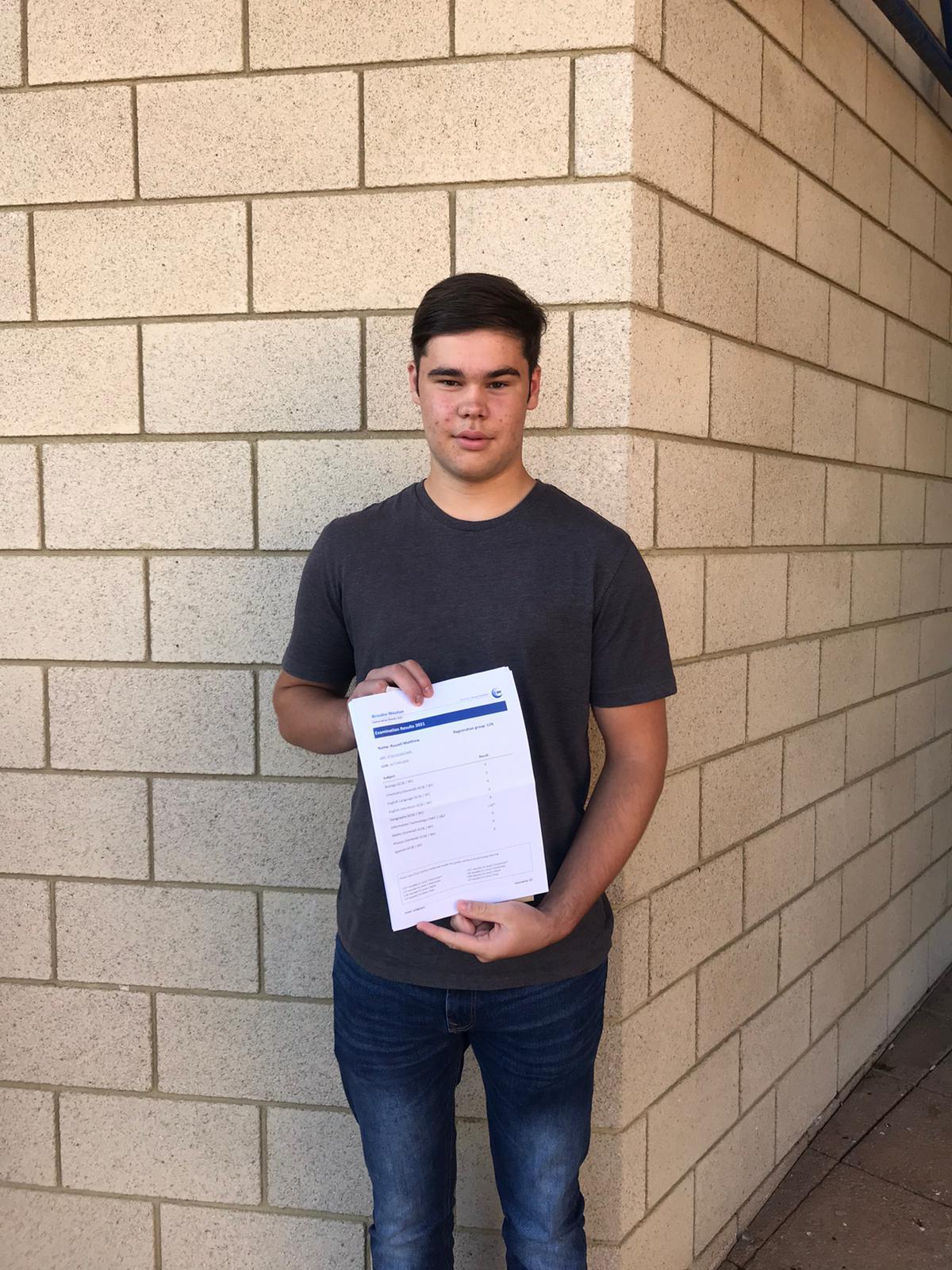 Our top performing students include Louis Bereton, Matthew Russell, Finley Short and Tilly West who all achieved grade 9's in every subject! Louis Bereton says that his success is down to hard work and determination, as well as working closely with his teachers at Brooke Weston. Tilly said that every minute of her revision counted and was key to her success. All four students are staying on at Brooke Weston Academy to study for their A levels.
Students also amongst our top performers include Stefan Mariciuc, Rufus Matthew, Grace McClintock, Olivia Kopania and Nicola Edge who all achieved a grades 7, 8 and 9 across all subjects. All of the above students are continuing their sixth form study at Brooke Weston Academy.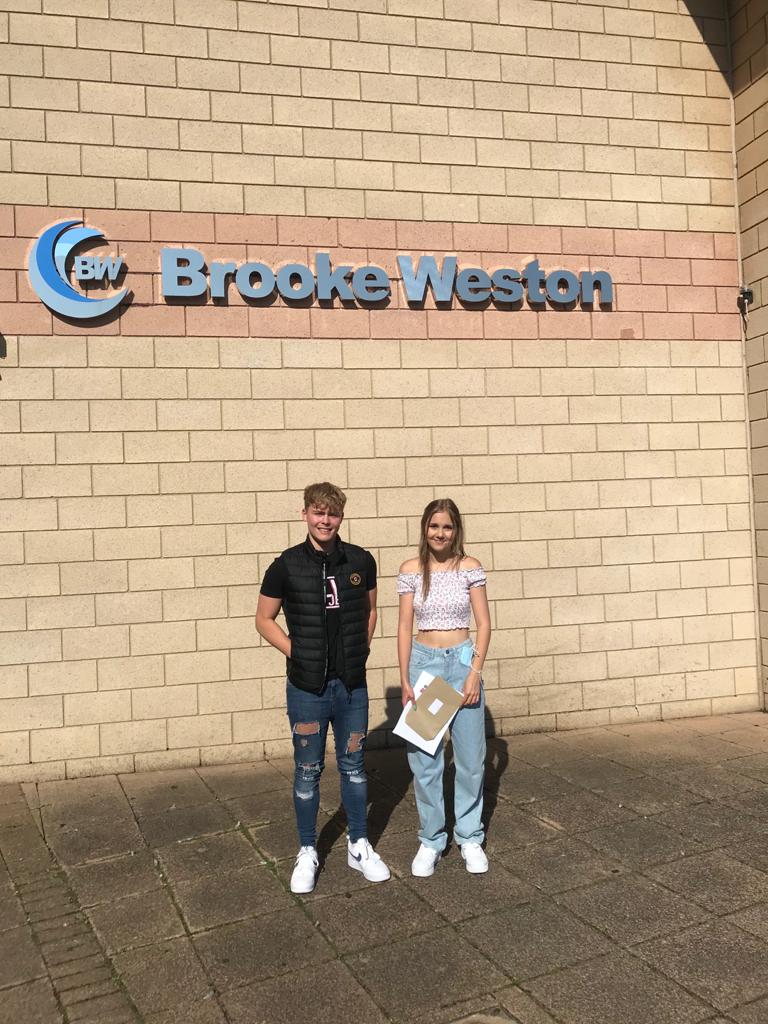 Eliza Donnelly achieved grades 8 and 9 in all of her subjects. Eliza was particularly proud of her grade 8 in mathematics as this is a subject she feels she has always struggled with. Eliza would like to thank her maths teacher, Mrs Malson, who she feels helped improve her confidence in the subject.
Jasmeet Kaur achieved grades 7, 8 and 9 in all of her subjects and is very pleased with her English grade. Jasmeet says that English is a subject that she needed to improve and puts her success down to working well with her teachers, Miss Marlow and Mrs Fitzjohn, who always had time to help her.
There were many other students achieving a grade profile of 7, 8 and 9's, which is a tremendous achievement and many others achieved exceptional individual results.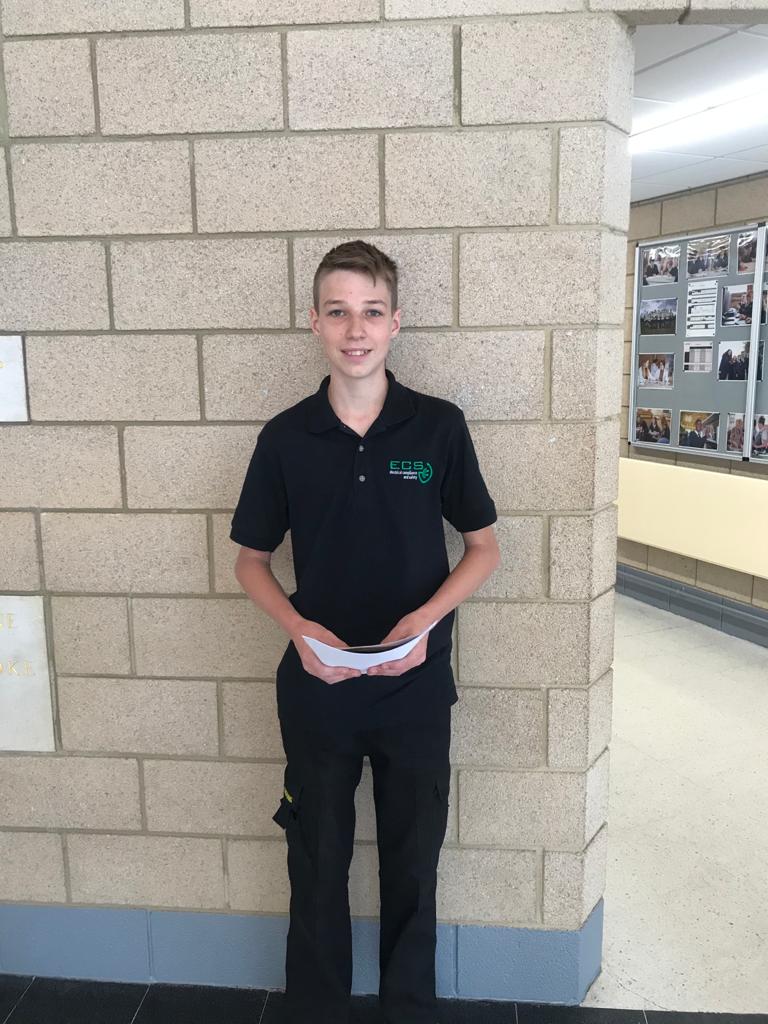 A number of students have secured prestigious apprenticeships and scholarships. Olivia Jacobs has secured a place on a Football Scholarhsip for Nene Park in Peterborough. Olivia will be completing a triple BTECH in Sport alongside her football training. George Clipstone has already started an apprenticeship for Electrical Safety and Compliance and will be a fully qualified electrician in four year's time!
Over 120 of students this year are staying at Brooke Weston to study for their A levels, with the remainder opting for alternative sixth forms, college or apprenticeships. We are proud of all of our students and wish them all every success in the future.
To find out more about Brooke Weston Academy, please visit: https://www.brookeweston.org/