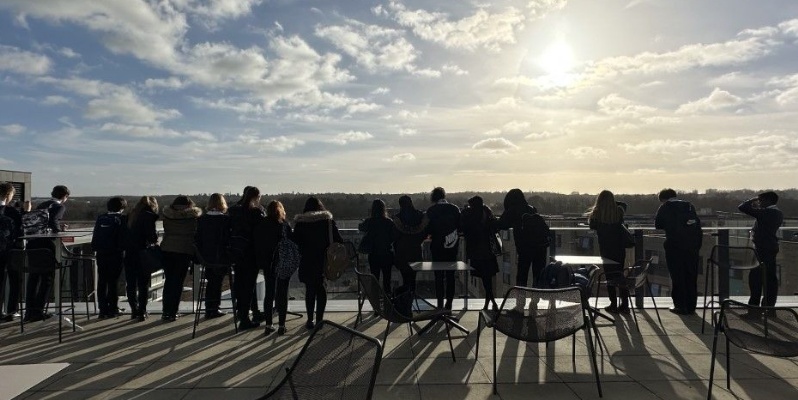 Year 9 students look to the future during a visit to the University of Northampton
Our Year 9 students were given the opportunity to visit the new £330 million Waterside Campus at the University of Northampton, as part of an initiative to help support them in making informed decisions about their subject choices next term and to gain an insight into Higher Education.
A Student Ambassador from the University took the students on a tour of the new Waterside Campus and guided them around the new purpose-built facilities, which included lecture theatres, subject facilities, accommodation and campus life in general.
The students participated in two taster sessions, which included Business, Public Health and Photography and listened to a talk from a first generation University student.
Amber Colquhoun, Careers Lead & Teacher of MFL, said, 'Students were a credit to Brooke Weston Academy, and the incredible team of Brooke Weston staff and University facilitators were paramount in ensuring the day ran smoothly. In our post-event survey, 56% of students stated that their perception of University had changed and 95% said they would like to, or consider, going to University following the visit compared with 86% of students prior to the visit.'