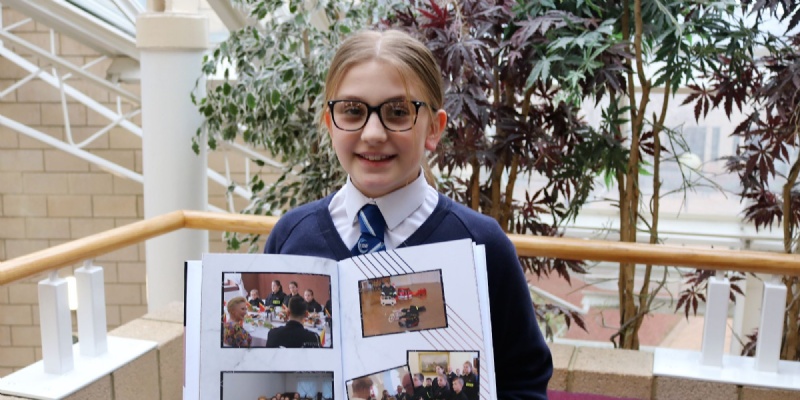 Year 7 student Wiktoria Malaga from Brooke Weston Academy met the Polish president and toured the presidential palace after he made a surprise visit to her town's fire station.
Wiktoria and her family lived in a small town in Poland last year. Her father is a firefighter and she was a member of her town's fire cadets. Polish president Andrzej Duda toured the fire station and invited a party of firefighters to visit the Presidential Palace in Warsaw in return.
Wiktoria said: 'It was amazing to see the President of Poland in such a small town. It was a complete surprise to all of us. We only had a small fire vehicle and told him we were fundraising for a larger one. He donated some money so we could buy a new fire vehicle, along with other equipment. It serves the area and all the neighbouring towns.'
Wiktoria has a book of all her memories from the trip, including photographs of her meeting the President.
'It felt really nerve-wracking as you had to be respectful. His wife was really nice as well. It was really interesting and he told us what it was like living in the Presidential Palace. Most of the people from the fire station visited the palace. It was very fancy with gold and marble flooring. We were all dressed in our firefighting uniforms. When I am 18, I am planning to return to Poland to take the firefighting course out there as, although I know the basics, I want to be fully trained. Meeting the President and his wife certainly was an experience I won't forget!'