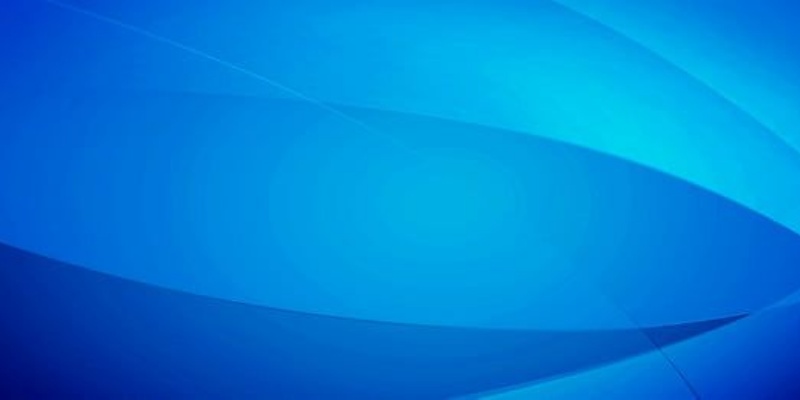 Exam Invigilators
Required to start: ASAP
Salary: £9.20 per hour
Hours: Casual (as required)
We believe that a handful of years spent at Brooke Weston Academy will open up a lifetime of opportunities for children. We believe that these opportunities are created by inspirational people like you.
We want to appoint Exam Invigilators to start at the Academy as soon as possible on a casual basis. If this role excites you, please get in touch, or even better, come and visit us. We want to hear from you.
Our Academy
Brooke Weston Academy is unusual, and exceptional. We are an innovative and ambitious 11-18 secondary Academy set in the heart of Corby. We are committed to supporting and challenging our students to reach their full potential, inside and outside of the classroom. Our school was founded 26 years ago in order to transform the education of young people in the community, and we have. Yes, we are outstanding, driven by the needs of our students and our core values. We are never complacent and always restless to improve. Our Academy was born out of the need for change, to be different and innovative; we were designed to be a laboratory of learning in an educational area of disadvantage. We are valued within our community with almost 1000 students applying for the 180 places in year 7 this year. We are proud to be a high performing state comprehensive with a traditional curriculum but one which also highly values the arts, drama, sport and dance.
Proud to be a part of The Brooke Weston Trust
The Brooke Weston Trust is a family of primary and secondary schools in Northamptonshire and Cambridgeshire. Our aim is quite simple; to provide high quality education and learning opportunities across our schools and to ensure that every child, no matter their background or starting point, leaves us with the necessary qualifications, skills and self-belief to fulfil their potential.
We have five simple, yet effective core values that underpin all our work:
Ambition for All
High Expectations
Excellent Teaching and Support
Working Together
Contributing to Society
Therefore, we are committed to transforming schools within our Trust, to providing students with the 'tickets for life' for further education, employment or other destinations beyond school.
We are proud to educate more than 7,000 students and employ more than 1,000 staff. We have a growing reputation, both within the communities in which we operate, but also at a national level where the Brooke Weston Trust is seen as a 'can-do' organisation, taking on the challenge and responsibility of making a difference in some of the country's more challenging areas.
We are equally as ambitious for our staff and promote a strong culture of professional collaboration and continuous improvement.
Teaching with the Brooke Weston Trust can be an incredibly rewarding and satisfying career that lets you see the real difference you are making to students' lives and our wider communities. A teaching career also comes with the added benefits of job security, a very strong social team atmosphere, and the opportunity to develop independence and responsibility.
Being part of a multi-academy Trust also gives our employees access to a wide range of high-quality training and experience of working in a diverse range of educational settings. We also have our own Teaching School that delivers training and professional guidance to teachers at every stage of the profession.
Join us
Quite aside from the opportunity to work with pupils whose energy, creativity and enthusiasm never fail to inspire, our Academy is:
Warm, welcoming and inclusive thanks to an incredibly talented team of staff
A place that lives and breathes its values, with students at the heart of every decision
A school where students love learning, want to learn and are deeply curious about their subjects: behaviour in our school is exceptional
Committed to creative and bespoke professional learning for all staff
An immaculate and professional environment with state of the art facilities, set in a large campus surrounded by beautiful landscape
A high energy and rewarding place to work
Highly successful: results in all Key Stages are exceptional and we are incredibly proud of the success we have with our disadvantaged and SEND students.
Our Academy is in the top 5% of schools nationally for progress and subjects are consistently significantly above the national average
In addition to a fantastic learning environment we offer the following employee benefits:
A dynamic and supportive staff body led by a highly experienced leadership team
A focus on bespoke professional learning with opportunities to participate and lead Teaching School activities
Generous PPA allowance equivalent to one day per week
Breakfast and lunch for all staff in our restaurant
Variety of salary sacrifice schemes
Laptop provided to all staff
A great place to live and work
Corby is a vibrant and growing town in Northamptonshire, reinventing itself from its steel past into a popular commuter town for London. We are surrounded by beautiful countryside and market towns. This is a community that our team love to work and live in.
How to Apply
If you think you can contribute in this role and to our organisation we welcome your application!
Further details about the Academy, the above position and details of how to apply can be found on our website www.brookeweston.org or by telephoning 01536 396366. Applications may be submitted in writing addressed to the Principal or electronically to Applications@brookeweston.org
Safer Recruitment
Care and respect for others are the values that lie at the heart of our Trust. The Trust is an Equal Opportunities employer and is committed to safeguarding and promoting the welfare of young people. It expects all staff to share this commitment. All posts require proof of identity and as the role is working with children and young people this will also be subject to an enhanced disclosures barring service check.
A copy of the Trust Safeguarding and Child Protection Policy can be found here - Safeguarding and Child Protection
The Trusts position on the recruitment of Ex-Offenders can be found under section 7 of the Trust SCR, Safer Recruitment and Staff Files Policy - Safer Recruitment and Staff Files Policy
Please be aware that if you have not heard from us within two weeks of the closing date your application has, on this occasion, been unsuccessful.