Brooke Weston Careers Fair 2022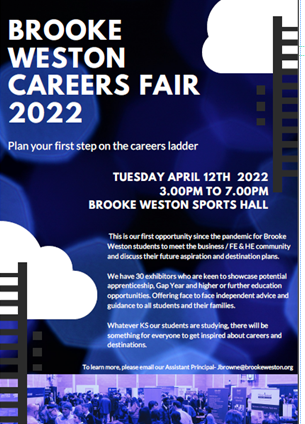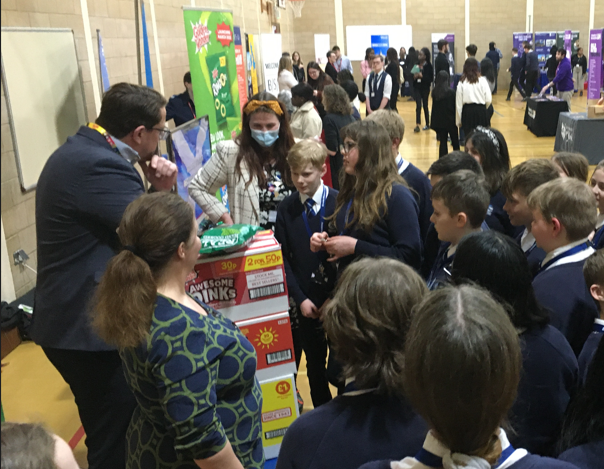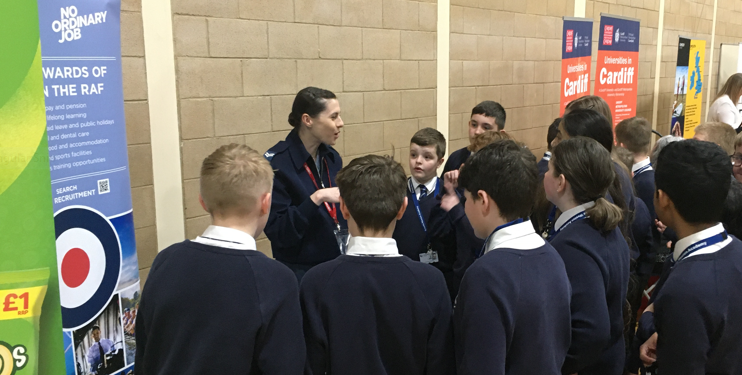 Following the relaxation of COVID-19 restrictions our first Brooke Weston Careers Fair since 2019 took place on Tuesday 12th April 2022 (3.00 pm to 7.00 pm).
Just over 30 Higher / Further Education providers (such as Northampton College and Imperial College London) plus local businesses (Unilever & Tayto), and the armed forces, gathered in the Sports Hall to meet all our KS3, KS4 & KS5 students. Families from KS4 & KS5 students were also invited to help families discuss future pathways, such as apprenticeships, T-Levels, University courses, and careers.
This was the first year that all our Key Stage 3 students were invited to the event, reinforcing our commitment that all Brooke Weston students should receive meaningful employer engagement opportunities with local businesses and education providers. Our Year 7 students were particularly attracted to the Tayto Group stand, which represented the largest British-owned crisp and snack manufacturer based in Corby. All the armed forces received lots of interest across all age groups. We were pleased to also welcome Tresham College, who gave specific advice and guidance on their new T-Level courses.
Some of the comments from the exhibitors include;
'Brooke Weston students are fantastic.'
'Our students are very knowledgeable about their futures.'
'Our students asked great questions.'
'Great calibre of students-some would easily fit into our organisation.'
'First time to Brooke Weston, but will definitely come again.'
'Your students have so much potential-would really like to employ several later on.'
'Year 7 can eat a lot of crisps!'
'I was a student at Brooke Weston when Mr. Newman was the first Principal here and its still an amazing school'
The most telling comment from a Year 11 student was simply this;
'Mr Browne, I came to this event to find out how I could learn to cook at Tresham, but now know I can learn to cook with the Royal Navy in a submarine-Thank You'
Far from just being an isolated one-off event, Brooke Weston Careers is establishing long-term relationships with local businesses to support and assist our students throughout the year.
Thank you to everyone who supported and exhibited at the event
We look forward to welcoming you to this event