Destination Data 2018 to 2022
Destination data is any information that is collected on students' destinations (where a student goes and what he/she does after leaving school), which can be a proposed or actual destination. This may include institutions they later go on to attend, what courses and subjects they go on to study and their subsequent employer.
Brooke Weston Key Stage 5 Destination Data is as follows;
Provider decision to choices
2022 showed a slight increase in both conditional and unconditional offers as compared to 2021. Rejection rates were higher and continues a trend since the pandemic.

Acceptance by route
2022 saw a decrease in students using Adjust & Extra to increase Firm Choice compared to 2021. Firm Choice continues to climb with an all-time high of 86.

Proportion of acceptance by provider tariff group
There was a slight increase in the higher tariff acceptances compared to 2021, although still below pandemic figures.

Acceptance and offers by HE provider
Despite a 50% drop against 2021 figures, Nottingham Trent University continued to be the preferred university by our students. The University of Leicester remained the second choice, with the University of Birmingham third. De Montfort University continued to decline by a further 15% from the 2019 high.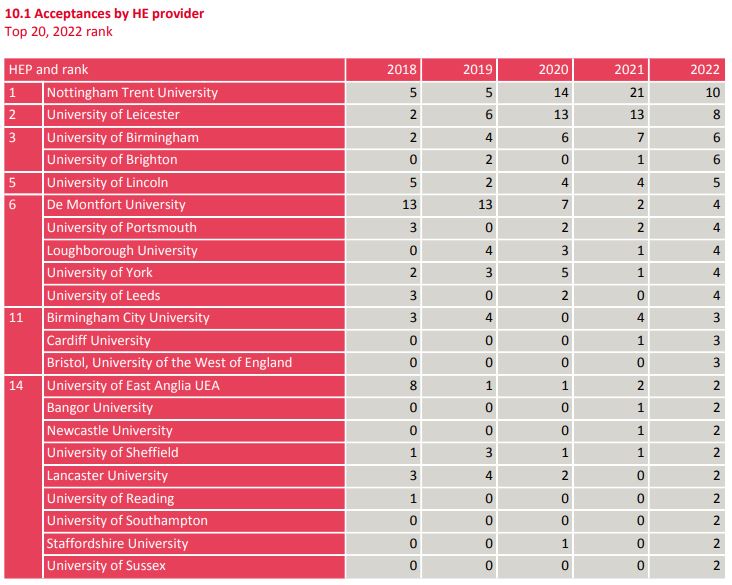 Acceptance and offers by JACS3 subject group
2022 saw a significant increase in subjects Allied to Medicine and Biological Science. Computer Science also had a significant increase from 2021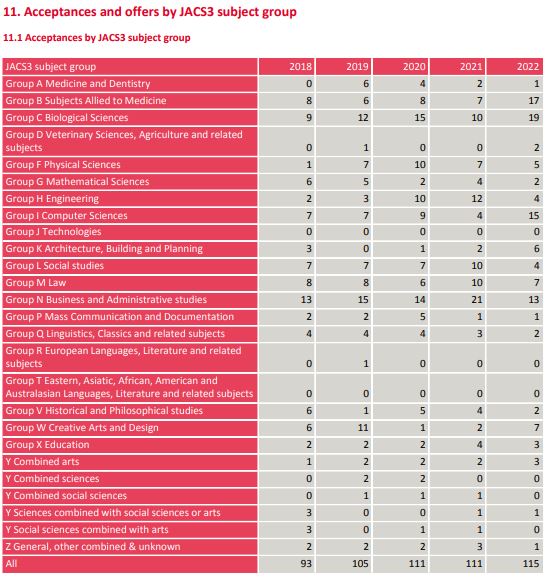 Acceptances and offers by provider mission group
Below shows the Russell Group acceptances from 2018 to 2022 cohorts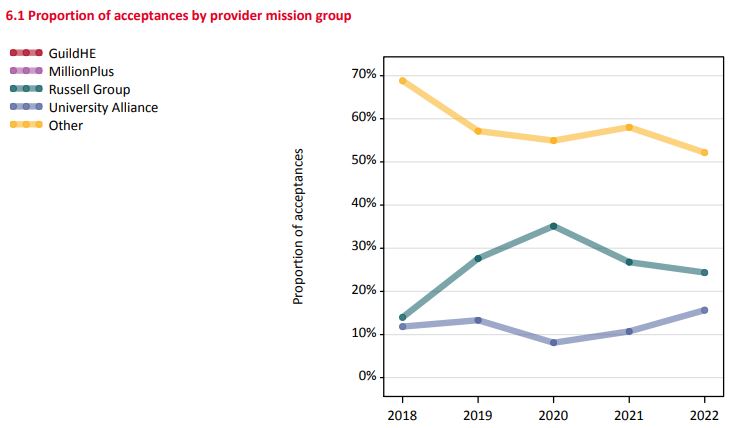 We review & add content to this page on a regular basis. The next full audit will take place in December 2023