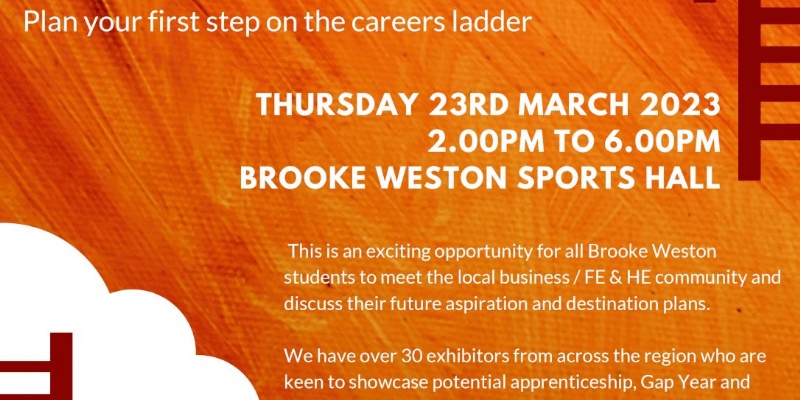 An exciting opportunity for all BWA students to plan their first step on the careers ladder
Brooke Weston Academy is hosting its annual careers fair on Thursday 23rd March 2023 from 2.00pm- 6.00pm in the Brooke Weston Sports Hall. It will be the perfect opportunity for all Brooke Weston students to meet the local business/FE and HE community and discuss their future aspiration and destination plans.
Exhibitors from across the region will be showcasing potential apprenticeship, Gap Year and higher or further education opportunities. We are looking for more organisations and business professionals from a range of careers and would like to reach out and ask parents/carers to share this with anyone who may be interested in exhibiting to promote their industry, job role or sector - it is free to exhibit. Please email amber.colquhoun@brookeweston.org for more information.
We look forward to welcoming you to this event.