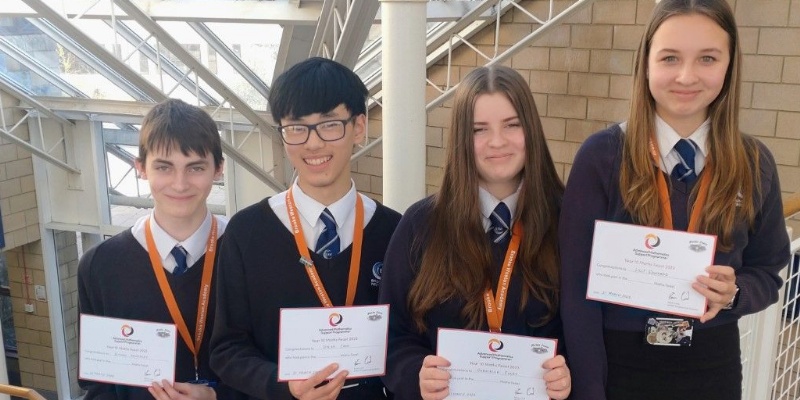 Students are crowned overall winners at the AMSP Maths Feast
Four of our top Year 10 mathematicians at Brooke Weston Academy participated in the Advanced Mathematics Support Programme (AMSP) Maths Feast, which was held at Castle Mead Academy in Leicester.
The AMSP Maths Feast is a fun educational challenge for Year 10 students which tests problem-solving and teamwork skills.
The all-day event consisted of five rounds of challenging mathematics questions, which required different skills and strategies for success. Brooke Weston students Dylan Chan, Ethan Hawksley, Gabriella Foley, and Lilly Edwards worked well together as a team beating all the competitors to take first place overall.
Maths teacher Lezindi Du Buisson said, 'We are extremely proud of our students, as this is the first time Brooke Weston Academy has won overall first place!'