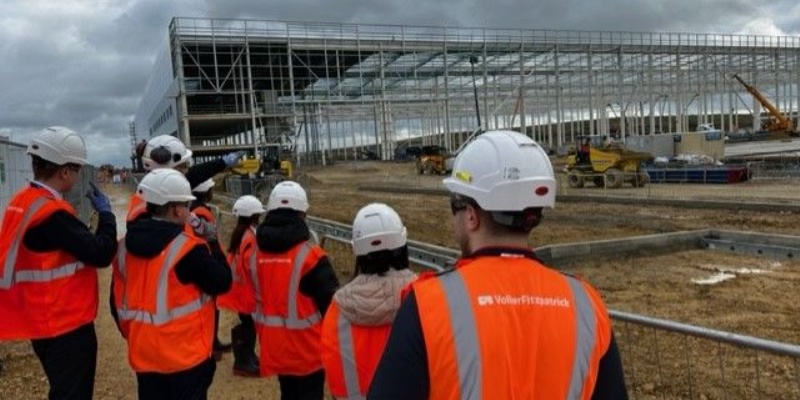 Students attend site tour at Magna Park
Some of our Year 8-10 students attended Magna Park Corby 2 construction site with VolkerFitzPatrick (VFP), one of the UK's leading engineering and construction companies.
Project Manager, David Rowell, delivered an introduction and overview of the site before students put on their protective clothing for a muddy site tour. Brooke Weston Academy Alumni student, André Acatrinei, also accompanied the students on the tour and spoke to them about his Site Manager apprenticeship with VFP.
Year 8 student Isla Rodgers said, 'Our day at the construction site was educational and fun because the workers were very interesting and helpful when we asked questions. We hope to come back when the site is nearly finished to see the progress!'
Careers Lead, Amber Colquhoun, who organised the visit said, 'Thank you to David and his colleagues at VFP for inspiring our young people.'