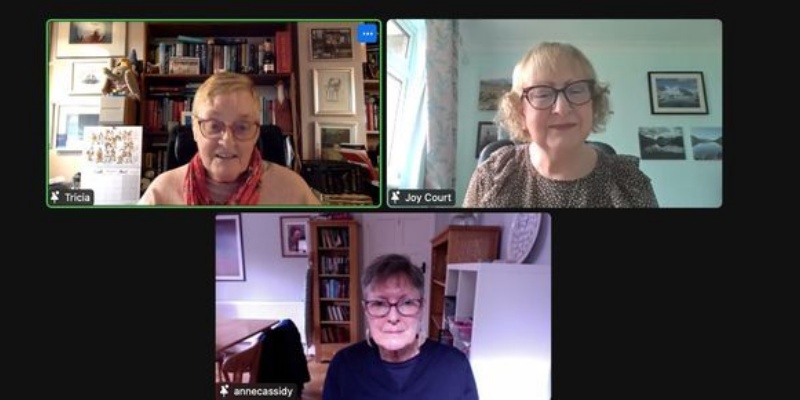 Year 7 attend virtual visit with award-winning author Anne Cassidy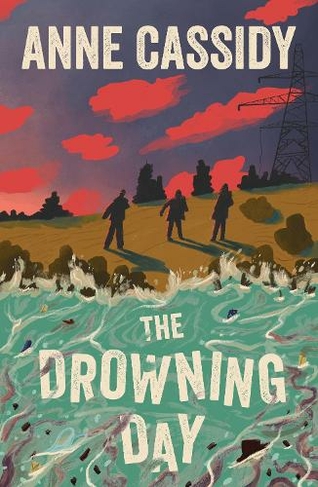 Some of our Year 7 students attended a live virtual author visit at BWA with award-winning author Anne Cassidy who was being interviewed by Tricia Adams and Joy Court from Northamptonshire Children's Book Group (NCBG). Our Year 7 students have been studying her new book 'The Drowning Day' as part of the 'Beyond the Book' sessions during their English lessons.
Anne's best known book, Looking For JJ, won the Booktrust Teenage Prize and her latest book, 'The Drowning Day', is set in Northampton in a dystopian future thirty years from now where climate change has caused widespread destruction.
Anne discussed her career so far; she was a teacher for twenty years before becoming a full-time writer, and read a passage from her powerful and thrilling new book. During the Q&A session, Anne answered as many questions from students as she could and gave our aspiring writers some great tips.
She said, 'Write something every day, set a timer for 15 minutes and write anything - a poem, diary page, character description. Strengthen your writing muscles through practise'
An editing tip from Anne was to take breaks during drafts. She said 'Words are like jewels that come out of your heart and head. You can't see the fault in them when they're new. A good story happens over time'.
Year 7 student Gracie Walker said, 'I enjoyed the event it was very informative, and she gave us lots of tips about being an author. It was good to hear her reading from her new book as we had been finding out about it in our Beyond the Book lesson in English. I thought it was interesting that she was a teacher before she became an author.'