Year 9 into 10 2023-24
Brooke Weston Academy Key Stage 4 Options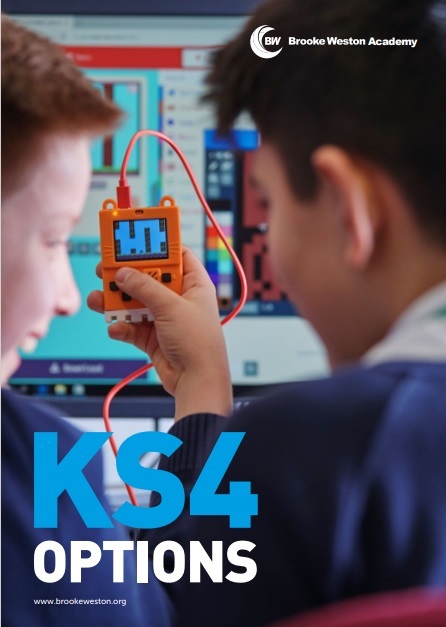 It is time for the Year 9 into 10 Key Stage 4 Options selections. On the options page you will find a wealth of information to look through to help you make your GCSE Options choices.
To access this page, please click on the link below:
In this section you will find:
The Brooke Weston Key Stage 4 Options Booklet detailing all the courses we offer
A range of videos from our Heads of Departments outlining each course, information about whether it would suit your son/daughter and future career prospects
Please make sure to take the time to watch each of the videos so that you are aware of all the options available to you at Brooke Weston Academy. This will allow you to make informed decisions about your GCSE study.