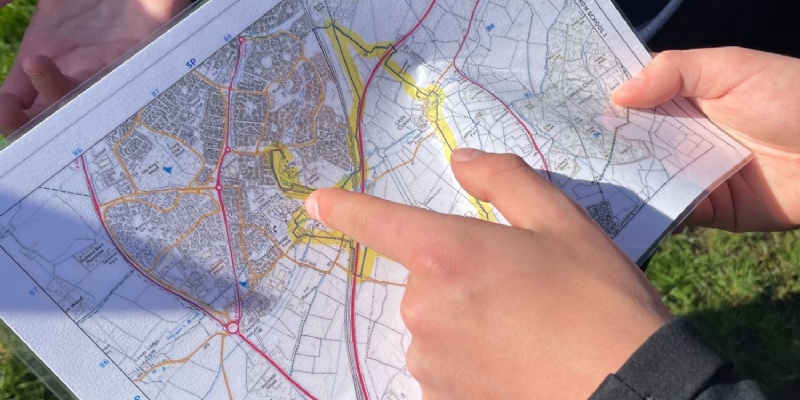 Year 10 undertake orienteering walk as part of their Sports Studies course
Year 10 students who are currently studying OCR Cambridge National Sports Studies, carried out an orienteering walk which is a requirement of their second unit of the course.
Qualified Duke of Edinburgh route expert, Darren Hooper, led the organised 12km walk, which started from Brooke Weston Academy, through Great Oakley towards Newton and Little Oakley before returning to BWA. Students learnt fundamental orienteering skill such as map reading, compass readings and directions.
Head of PE, Ryan Walsh, who organised the event said, 'All 45 Year 10's took on a new challenge in an unfamiliar activity. The students excelled at map reading, compass reading and use of directions when leading their group around the route. A massive well done to them all for embracing this challenging OAA activity'