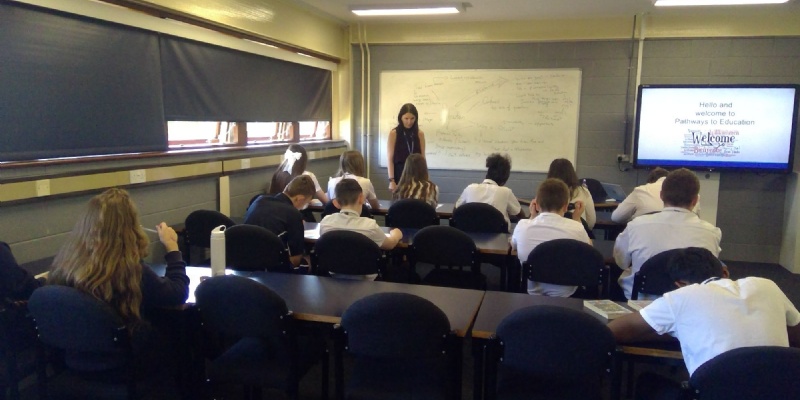 Year 9 students selected to take part in a new programme to prepare for the future
Fifteen of our Year 9 students have been selected to be part of the Pathways to Success coaching programme, which was launched this term.
The programme is being delivered by a coach from the School Development Support Agency (SDSA), supported by BWA school staff; Careers Lead Amber Colquhoun and SEND Teaching Assistant Michael English, and offers students the opportunity to explore potential future career paths and take part in 1:1 coaching and workshops to support students to realise their full potential.
Students participated in a launch workshop explaining the programme and have already attended the first of five 1:1 coaching sessions with external coach, Nicole Francis, from SDSA, looking at their future aspirations and career interests. Students also attended their first workshop led by Nicole, which encouraged them to aim high and build resilience.
Future activities will include opportunities to meet with employers and training providers to explore possible post-16 opportunities and the programme will continue into the next academic year.