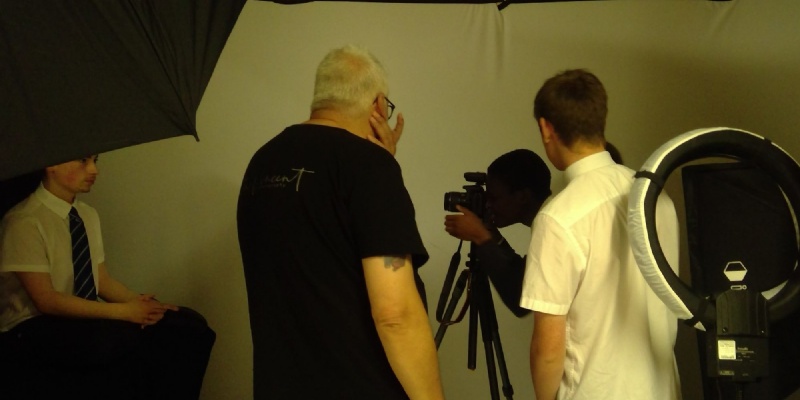 Students inspired by visiting artist and photographer
Brooke Weston Academy were delighted to welcome artist and former BWA Art teacher Colin Proctor and professional photographer Stu Vincent to lead specialist workshops with our Year 10 and 12 art and photography students.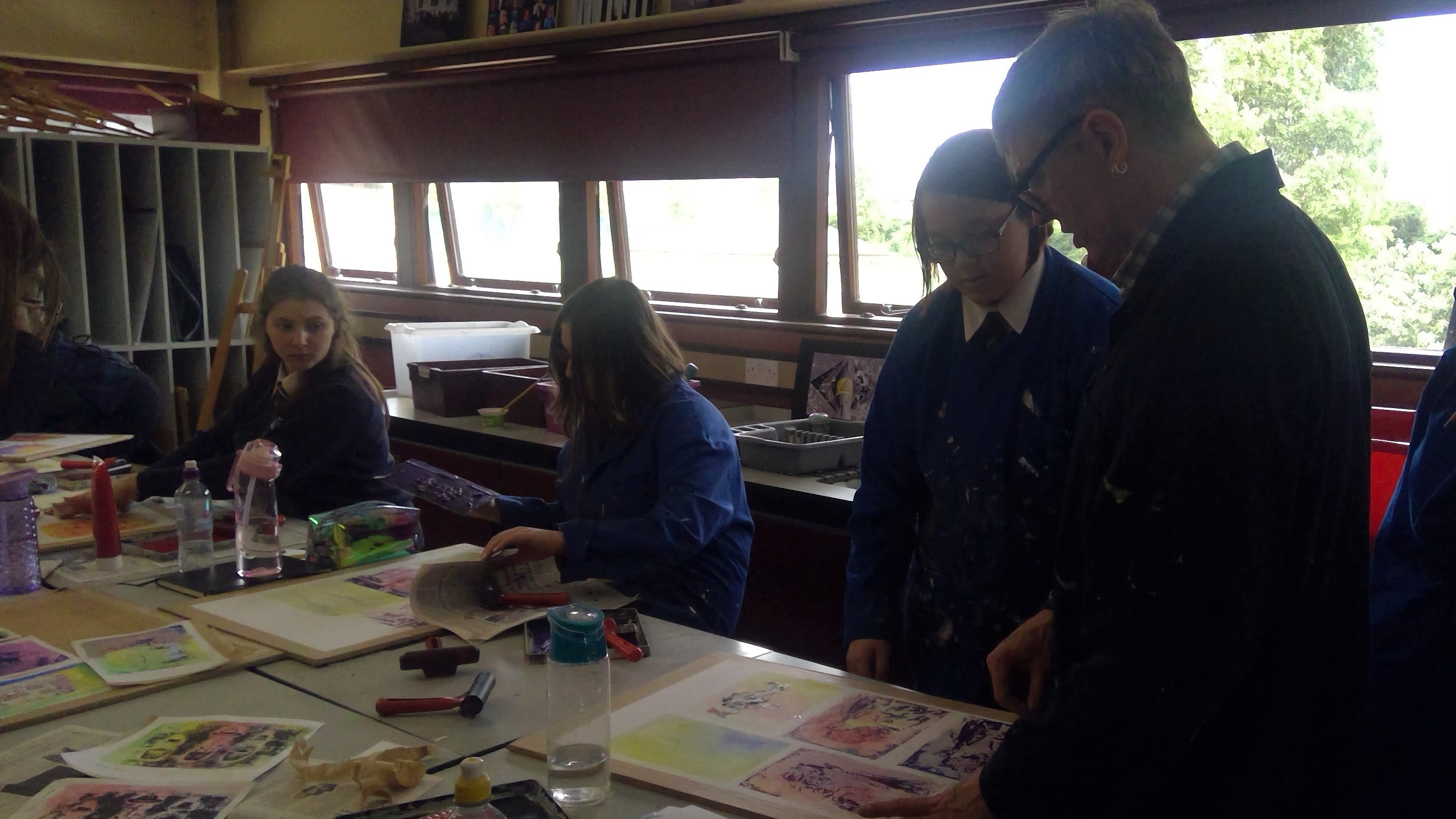 Year 10 GCSE art students were encouraged to develop a range of creative skills and were shown how to design, cut and roller a lino tile, producing artwork for their coursework units under the supervision of artist Colin Proctor.
Colin said, 'It is really important for students to be experimental in art and develop their creative skills. The students were all engaged and focused, and I was really impressed with the quality of the prints they produced.'
Northampton based photographer Stu Vincent invited students to set up and use his professional photography equipment to take photos and advised them on how to use lighting to create the perfect photo.
Year 12 student Millie Stanley said, 'The workshop was interesting and very interactive, and we learnt new tips and skills to take forward with our own work. It was great to be able to use his equipment to take photos and have him on hand to give advice on getting the best photo.'