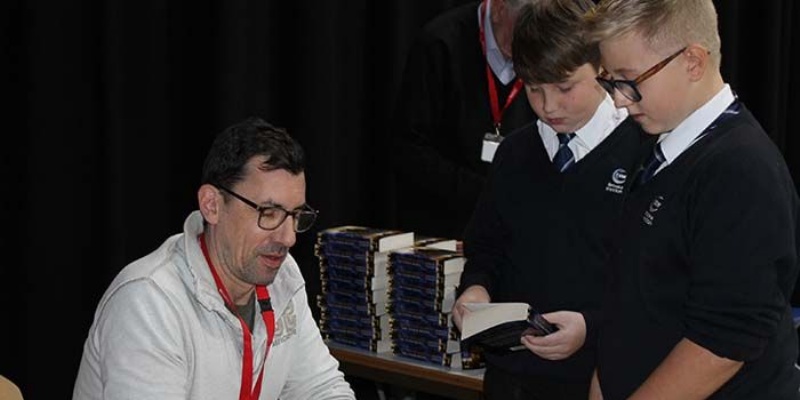 Students in Years 7 and 8 were visited by Damian Dibben the Internationally acclaimed author of the adventure series 'The History Keepers' where he spoke to students about his career and hosted some creative workshops.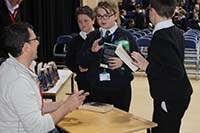 Damian's books have been published in over 40 countries and translated into 26 languages. 'The History Keeper' series follows the adventures of Jake Djones, who discovers his parents are missing and are lost in history. To find them Jake must join the secret society known as the History Keepers who travel through time to prevent evil enemies meddling with history itself.
Prior to becoming an author, Damian previously worked as a screenwriter in Hollywood. He spoke to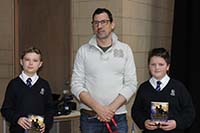 students about his books, inspirations and his love of history, science and adventure. He enthralled them with stories from his travels around the world and how they helped him when researching in his books.
Librarian Ms Wendy McCabe said, 'Damian really captured the student's imagination with his unique blend of adventure and history. It was great for the students to see just how much research and hard work goes into writing a book. He certainly inspired the students to find out more about the world in which we live.'