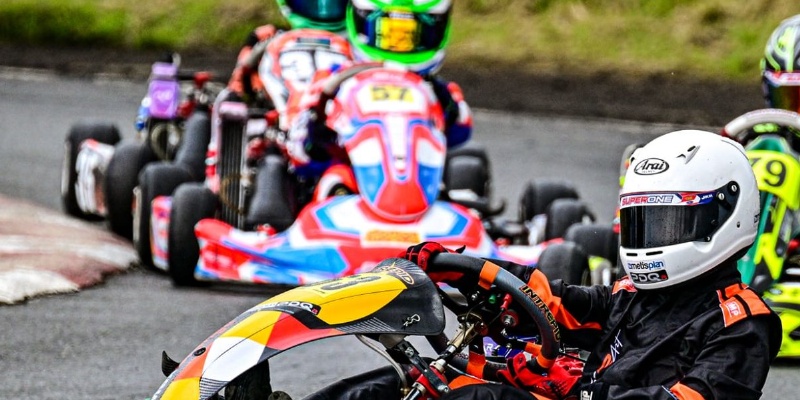 Year 8 student victorious at the Shenington Kart Club Super Prix 2023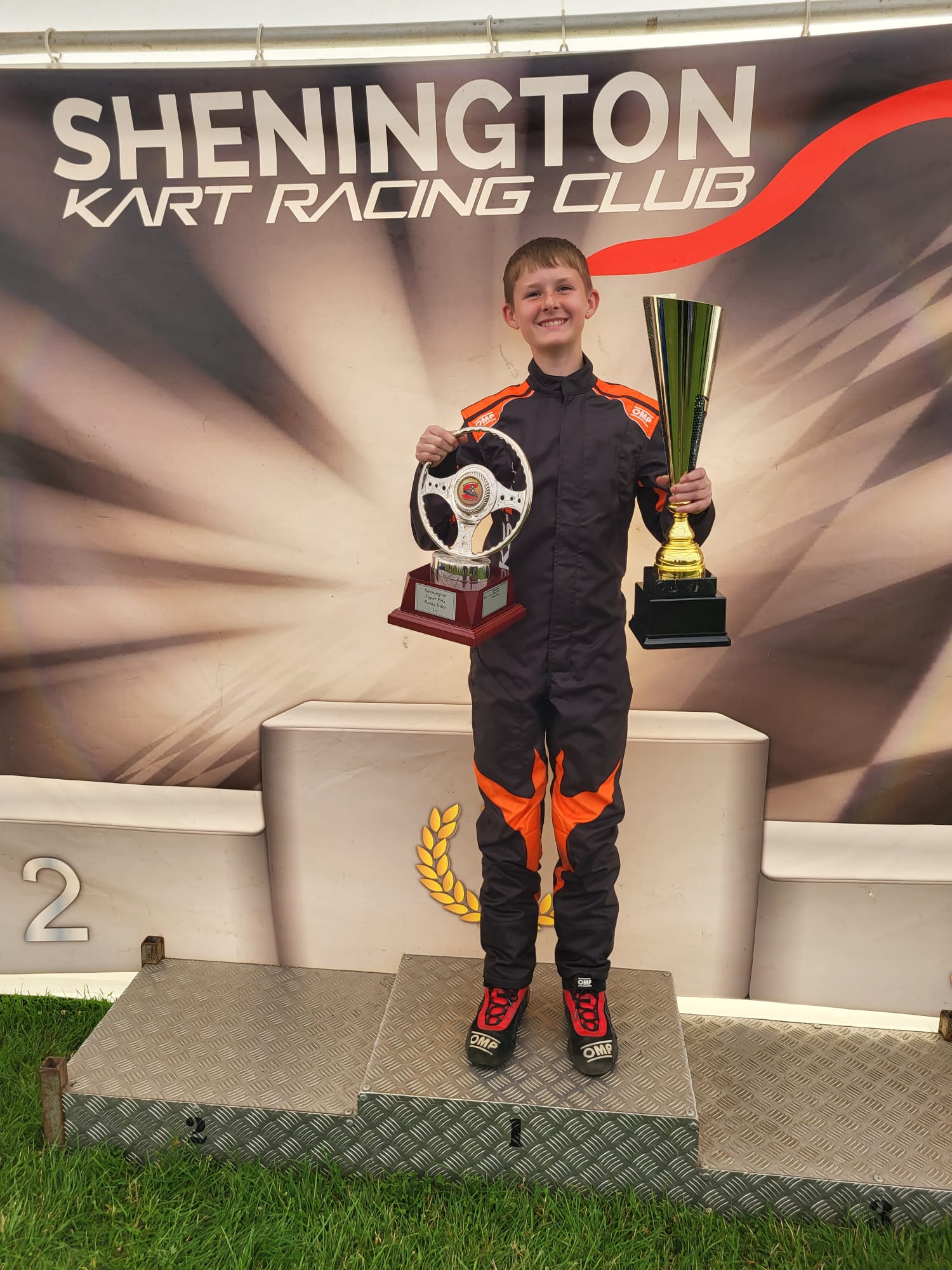 Congratulations to Year 8 Josh Parker who continues his karting success with his best win yet at the Shenington Kart Club Super Prix National Open where he was competing against 320 other competitors from across the country.
Josh was competing in the Rotax Interclass with a brand-new kart, the Intrepid 950 and was racing against some fast drivers from big teams with big equipment!
After taking part in the heats, Josh qualified for the final in grid position 3 of 20 and had a great start taking the lead at the third corner. Unfortunately, due to the changeable weather with rain at the start of the race Josh arrived at the damp back chicane a little too fast, the back end coming around stopping in the corner facing all the oncoming traffic! Josh re-joined the race in last place and with nothing to lose and showing great resilience, he pushed on for the next eight laps gaining the fastest lap after fastest lap being between 1-1.5 seconds faster than anyone per lap and eventually regained the lead to take the win.
Josh said, 'This was my biggest race so far and my best win in karting, and I was up against some high level racers. It felt like a long time when I hit the wet and spun off the track and was facing the oncoming karts, and I was really pleased to be able to catch them up from the back and eventually catch the leader on the last lap to take the win. My new kart definitely helped me get the fastest laps on the course, and I'm looking forward to my next race at Whilton Mill Kart Club.'