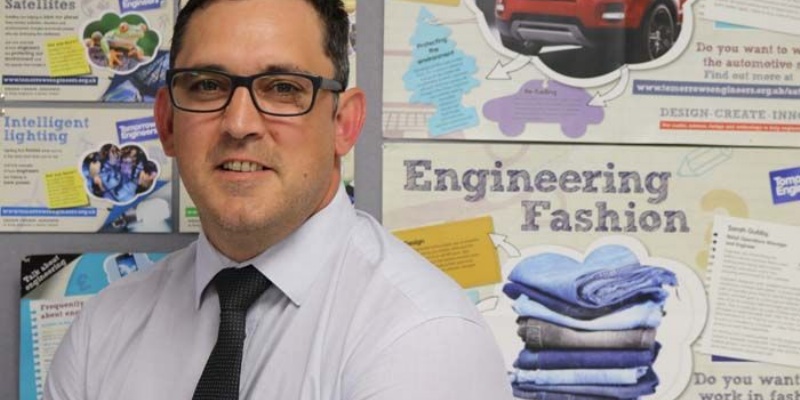 Brooke Weston Academy has been thanked by a South African school after it raised £1,400 to buy much-needed educational and sporting resources.
The fund-raising drive was part of Brooke Weston Academy's month-long 'Ambition for All' campaign when teacher Gareth Van Wyk spearheaded a series of events that raised the impressive amount for Grosvenor Boys High School in Durban.
Both he and senior Vice Principal, Shaun Strydom, attended the school and Mr Van Wyk's wife, Erin, also taught there. Over the years changes in funding and to the catchment area has meant the school now has overcrowded classes and a lack of equipment and resources.
Mr Van Wyk said: 'I always wanted to be a teacher and Grosvenor Boys School gave me a good education so I thought it would be nice to give something back, particularly as students here have such wonderful resources and opportunities. Senior leaders at Brooke Weston Academy have really backed this project.'
He is currently visiting the school to attend a 20-year reunion. He will hand over the funds to the Principal Mr Karel Dejaager, and see where the money is needed most. Brooke Weston Academy has received a letter of thanks from Craig Stokes, Chairman of the Grosvenor Old Boys Trust:
'We, Grosvenor Boys High School, accept your out reached hand and thank you for the opportunity to build a relationship based on trust, good values and a common goal.
'Life is not easy in South Africa as I am sure it is in other places around the world. The scholars have to deal with many social issues and financial restraints on a daily basis, so when Brooke Weston Academy chooses to throw a life line of hope to these scholars, I truly believe that you don't know how amazing this act of kindness is.
'When you have nothing and there is now vision for the future, all that remains is hope. This gesture of kindness that helps lift one's head and encourages one to continue to strive for better is what we all can do with in times of need. Now is a time of need for the scholars who attend Grosvenor Boys High School and their families, community and country. Thank you once again, and I look forward to seeing the fruit of this relationship.'