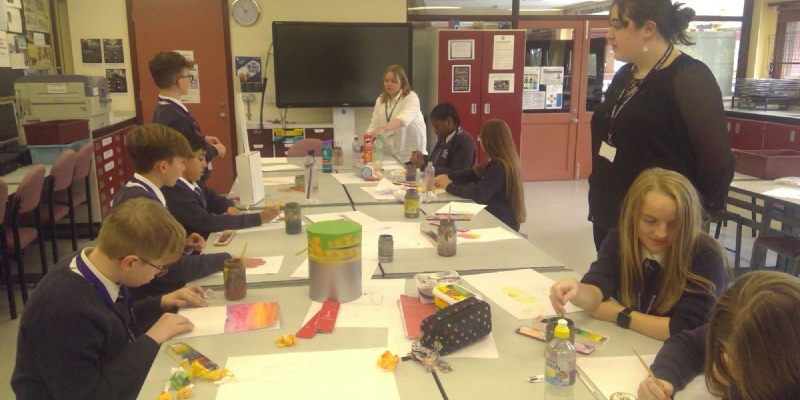 Sixth Formers lead workshops with our Year 8 students
Sixth form students Yazmine Sharif and Ella Bissell have been leading workshops to help our Year 8 students design and create their own musical instruments, as part of the Silver Arts Award qualification.
The Silver Arts Award is a nationally recognised qualification and consists of 60 guided learning hours and 35 independent learning hours. There are two strands to the award; unit one focusing on artistic practice and unit two on arts leadership. To complete both strands successfully, students need to: complete an arts challenge, review an arts events, research arts careers and develop leadership skills through running an arts project.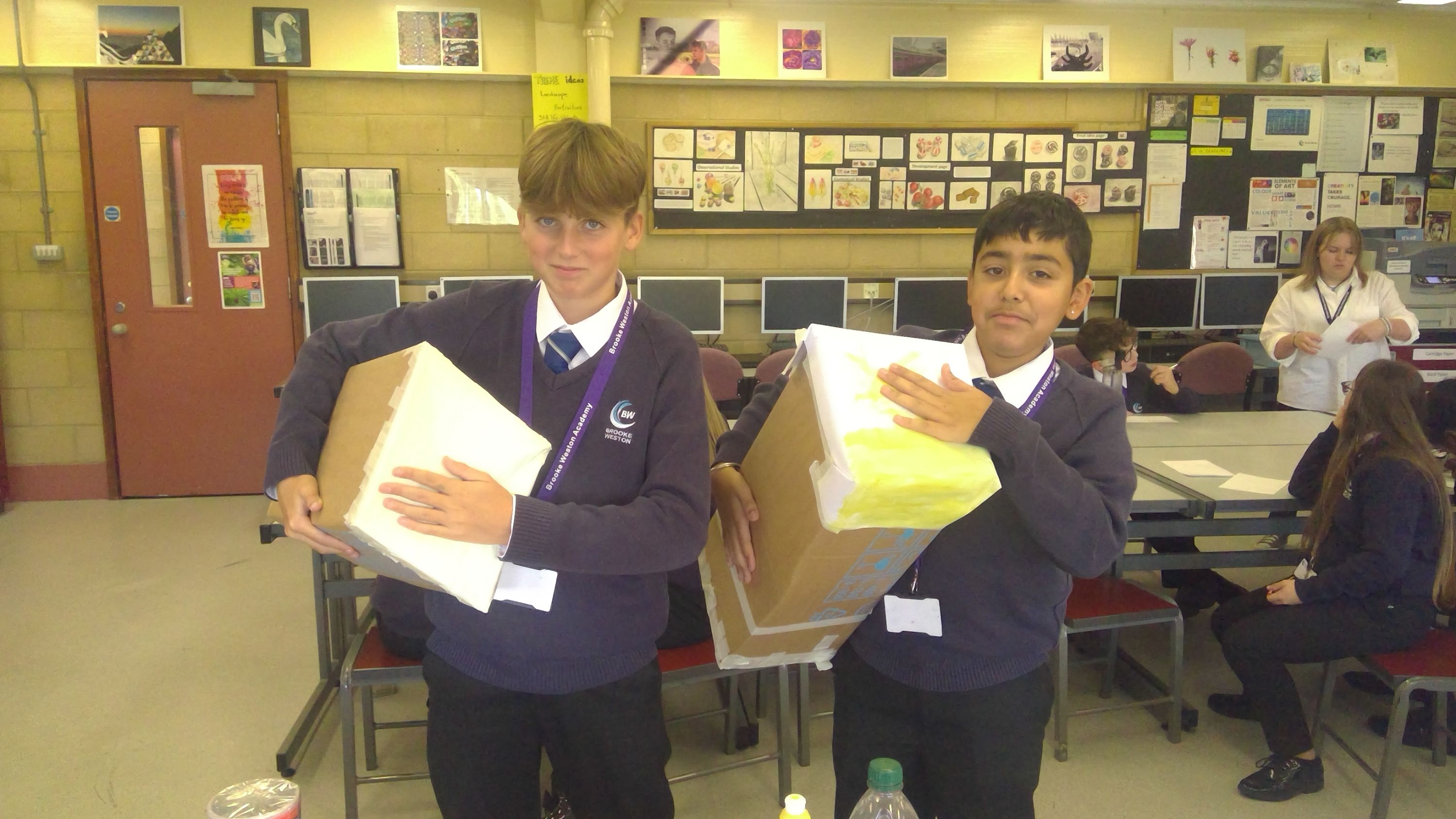 The Silver Arts Award is part of the Sixth Form IEC programme that runs every Wednesday morning at Brooke Weston Academy and Year 13 students Yazmine and Ella are hoping to have completed all the requirements for the award by January.
Yazmine, who is studying A-Level Business, Psychology and IT said, 'I chose to follow the Silver Arts Programme for my IEC option as I wanted to learn new things and do something very different to the academic subjects I am studying.'
Ella, who is studying A-Level Psychology, English Language and Health & Social Care said, 'I took part in the awards as I wanted to develop my leadership skills and challenge myself.'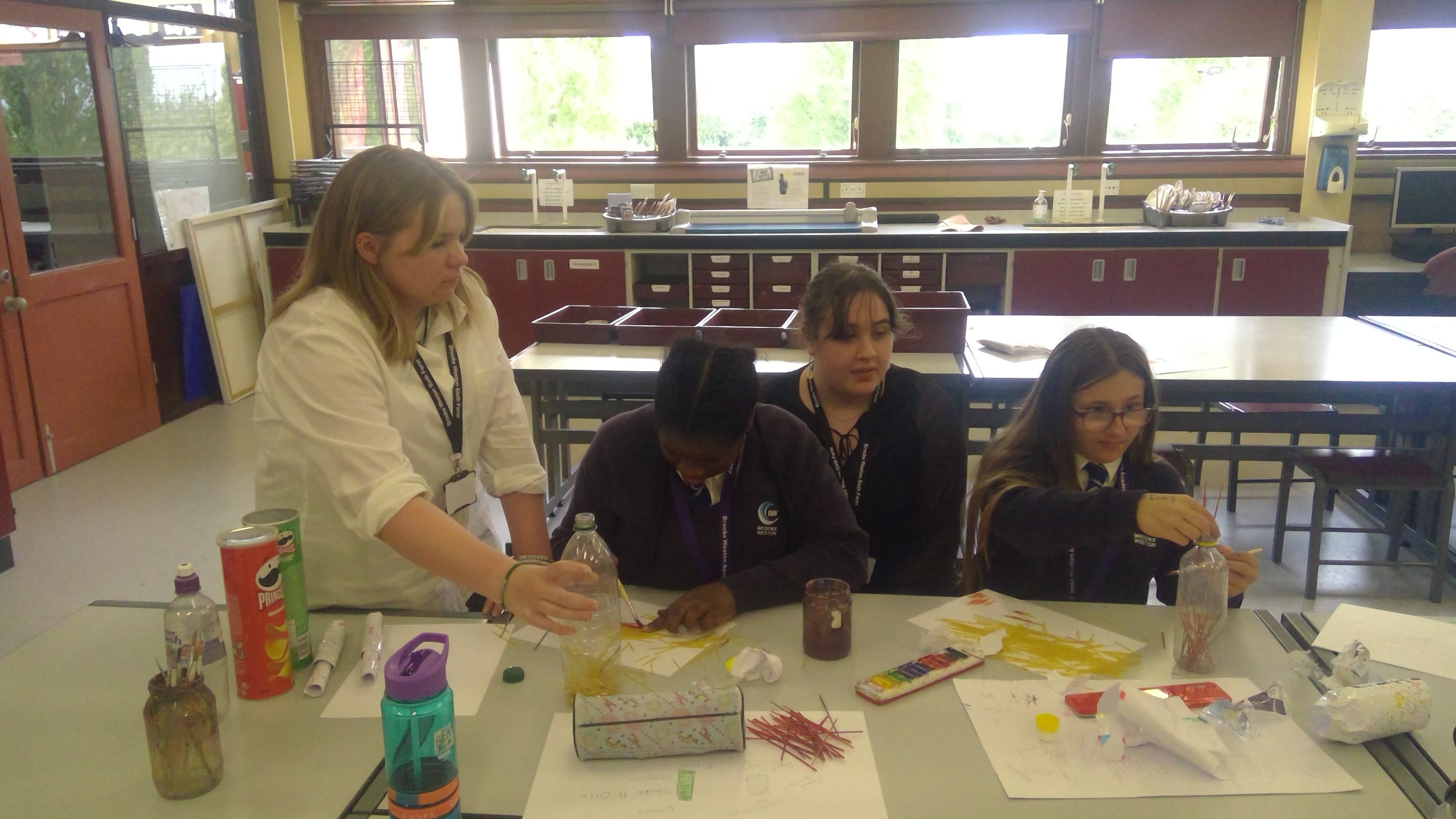 Year 8 Eliora Balogun-Williams said, 'It was fun making a musical instrument and the Year 13 students were very helpful.'
Year 8 Lacey Wasling said, 'I enjoyed taking part in the session and my favourite part was decorating my rainbow shaker.'