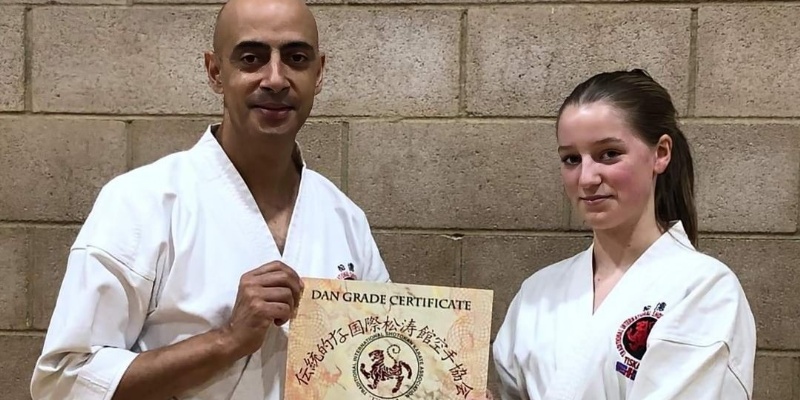 Year 8 student secures coveted karate black belt
Congratulations to Year 8 Chloe Billam, who recently attained her Black Belt (First Dan) after seven years of training with her local Traditional International Shotokan Karate Association (TISKA) Club. Chloe attends training sessions at Brooke Weston Academy on Saturday mornings and Corby Business Academy on Wednesday evenings and was presented with her belt by the Corby Club TISKA instructor, Mr Matharu.
Chloe said, 'To get my black belt I had to perform the nine katas I've learnt which are are a long sequence of moves that are performed in a specific order. I also had to perform six different sets of paired up attacks and blocks. I love karate because it teaches self-defence and it is entertaining. I like using different types of equipment and helping students in the lower grades. I would definitely recommend it; the environment is very friendly and it is suitable for anyone over the age of four and families. There are usually competitions once a year so I will be preparing for my first black belt competition and I will also be working towards my second Dan.'
For more information about joining the Corby TISKA Club and a beginners special offer, please visit the TISKA website.