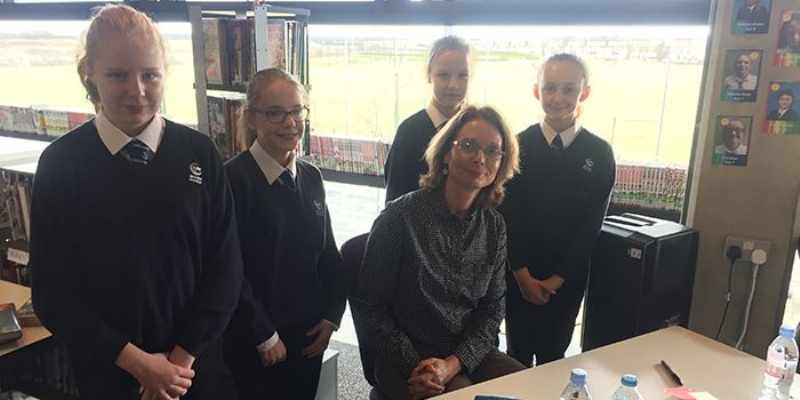 A group of Year 8 students attended a workshop at Corby Business Academy with Canadian author Susin Nielson.
Susin who began writing for television, has written a total of five young adult books, her latest 'Optimist Die First' has been nominated for the Carnegie Book Awards 2018.
The students were able to listen to Susin read an extract of her new book as well as being given the opportunity to ask her questions about being an author.
Year 8 student Emma Chamberlain said, 'I've started to read Susin's newest book, 'Optimists Die First' for the big book quiz that we are having in March. So far I think it's really good and contains lots of description. I really enjoyed hearing her read an extract from the book, she used the different characters voices to bring it to life and gave an insight to what the book is truly about.'
Librarian Miss Wendy McCabe said, 'It is always good for the students to hear an author reading from their own books as it gives their interpretation of how the book is supposed to be and not many people get to meet the author of the book they are reading. '