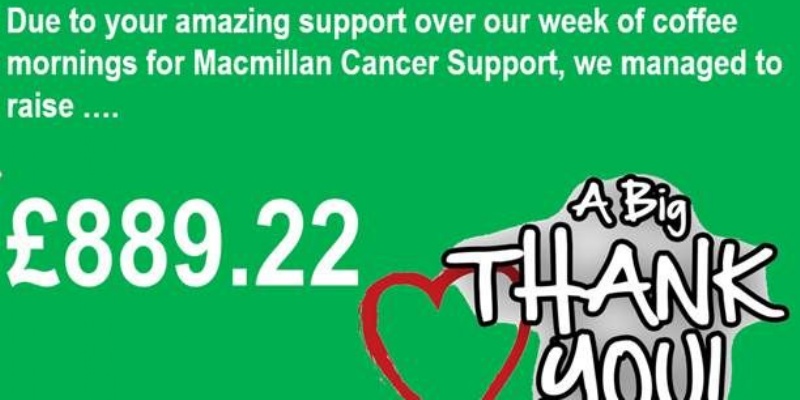 The final fundraising figure for the BWA Macmillan Coffee Mornings is revealed!
A huge thank you to everyone for donations received during the Brooke Weston Academy Macmillan Coffee Mornings held at the end of Term 1.
BWA raised a massive £889.22 in cash and online donations - enough to pay for over a week of 12-hour a day telephone support for individuals, families and their loved ones affected by cancer.
Event organiser and Lead of Culture, Ethos & Wellbeing at BWA, Sammy Hallybone, said 'It was great to hear how important Macmillan has been to our students, parents, carers and staff in our recent charity questionnaire, so we wanted to do something as a community to help! This was especially important to us following the recent loss of one of our student care leads, Gillian Beckley, to cancer, with the money being raised in her memory. Thank you to everyone who helped support this important cause.'