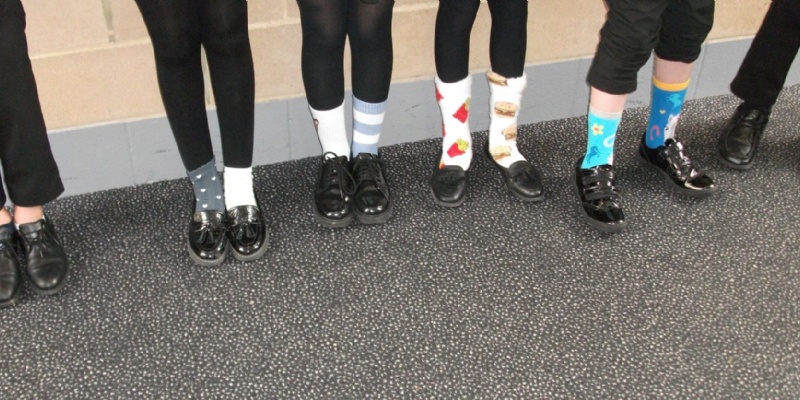 Students and staff at BWA support Anti-Bullying Week
Brooke Weston Academy marked the start of Anti-Bullying week by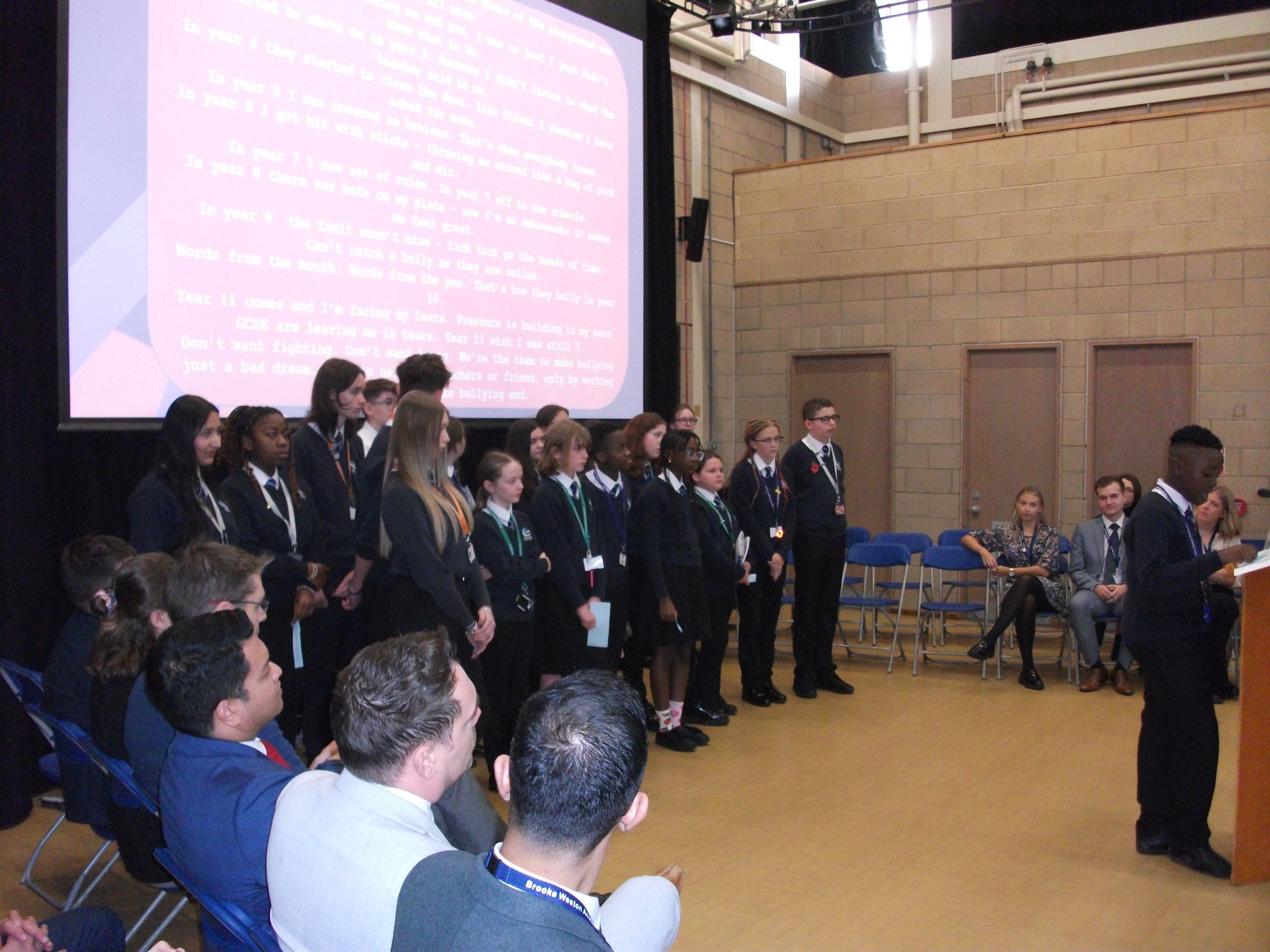 inviting students and staff to take part in Odd Socks Day - to show that it is okay to be different and to stand up against bullying and discrimination.
Odd Socks day takes place on the first day of Anti-Bullying Week each year to help raise awareness around anti-bullying, and we would like to thank everyone who took part.
This year's theme was 'Make a Noise about Bullying' and our student Anti-Bullying Ambassadors led assemblies throughout the week providing students with information about how to make a noise to stop bullying. They also recited a poem they had written during a visit from the performance poet Dreadlock Alien at the start of term.