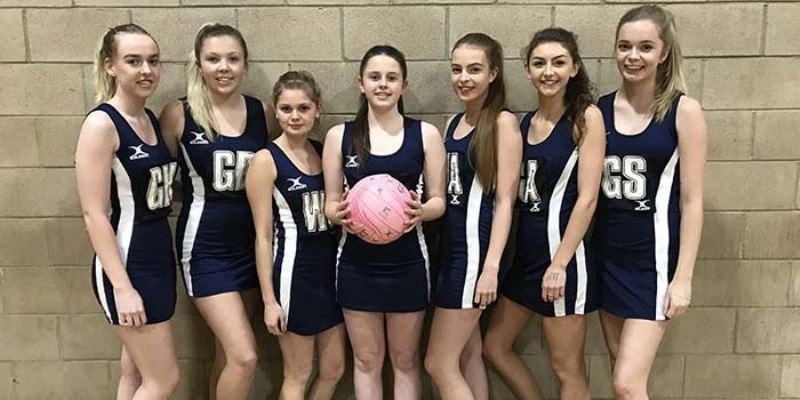 Congratulations to the Brooke Weston senior netball team who played in the District Championship at Bishop Stopford School to defend their title as District Champions and succeeded in winning the title again.
The early rounds were won comfortably with 41 goals scored in total, and only six conceded, however the final proved a different matter a tough game against Bishop Stopford with some really accomplished play and outstanding skills exhibited saw a draw 8-8 at full time. After being given five minutes extra time the teams were still not able to be separated so the decision to go back to goal difference was made. Bishop Stopford's team had scored 35 goals in total in their early games and conceded seven meaning that Brooke Weston emerged as the winners and District Champions again.
The team's success did not stop there as earlier in the day they also played in the County Plate Competition, searching for qualification to the County Cup. The girls played some exceptional netball and saw off all but one of the schools by convincing margins. The final match of the day against Northampton School for Boys saw the team 4-3 ahead at half time, but unfortunately they could not hold on to the lead and lost at the final hurdle 4-5.
As runners up the team have qualified for the next stage of the competition and will compete in the cup next month.
P.E. teacher Ms Sarah Van Nierop said 'The girls played with true grit and determination all day. Their exceptional skill level and positive team spirit led them to play some outstanding netball. Confident shooting, accurate feeding and tight defending all the way down the court meant the girls were consistently out manoeuvring the opposition.'