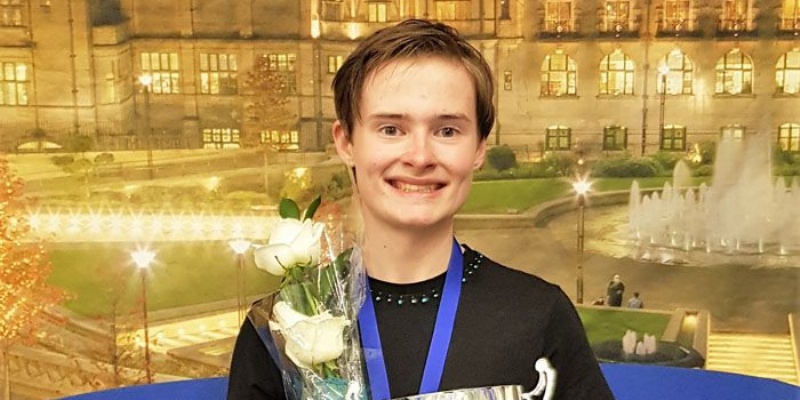 Congratulations to our Year 9 student Stanley Evans who has won his first British title in the recent British Solo Ice Dance Championships.
Stanley travels to Peterborough and Sheffield Ice rinks for many hours of training each week, both solo and to train with his ice dance partner. His most recent competition saw skaters from 23 rinks across the UK gather in Sheffield all hoping to be crowned British Solo Ice Dance Champion in their category.
Stanley has moved up to the Primary Men's Category this year and won competitions in Telford, London and Deeside to qualify for the finals, where he was ranked favourite in his category. He to compete in two pattern dances and a free dance with the scores for all three being added together to determine the placings. Stanley got first place in all three sections.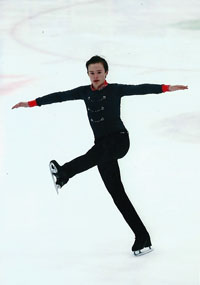 He is coached in Solo Ice Dance by Edward Barker at Peterborough and trains on a Monday night after school and again on a Tuesday morning before school. However, he is also a free skater and since February has formed a couples Ice Dance partnership with Sheffield based skater Olivia Jenkinson. She is a very talented skater and ultimately it is couples Ice Dance where Stanley's long-term ambitions lie. He travels to Sheffield for hours of training on a Saturday morning as well as specialist off ice training with Kelly Sheffield (fitness, performance, flexibility, jumps and rotation) and David Hartley (lifts and spins). On top of this Stanley has done dance training with the Sharon Potter and Dena Smith School of Dance in Corby and does general fitness training at the Brooke Weston gym two or three times a week.
Stanley is inspired to skate by watching the world's best compete in global and Olympic competitions and by training alongside some of our country's best skaters in Sheffield. One day he hopes to represent Great Britain on the international stage.
He said: 'I took up skating after becoming inspired by watching players in the Milton Keynes Lightning ice hockey team, and later Olympic figure skaters. I have been generally ice skating for around eight years and have only seriously been doing figure skating for four years. I started with free skating and moved onto ice dance.
'I have many methods that help me maintain my studies. The car journeys tend to be long, so I can do any outstanding homework or revision then. Additionally, test days or competitions tend to be good for school work due to the long waits between performances.
'In regards to actually winning the British title, the feeling is difficult to describe, it still feels very surreal, as if nothing has really changed, but something is different. The victory is hopefully the beginning of many more!'