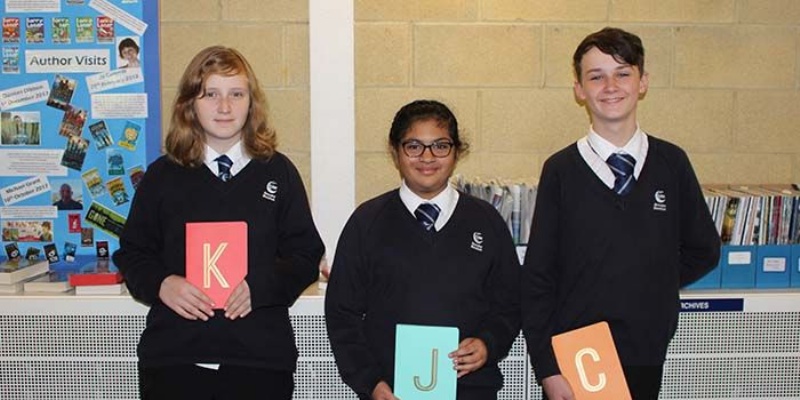 Congratulations to students Amelia Sulch, Jasdeep Dhassi, Kristine Skirsqila, Callum Bloomfield and Charlotte Street who were the worthy winners of the six word story competition set by Literacy Co- ordinator Lauren Fitzjohn.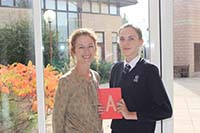 Students across the Academy were set the challenge of creating a six word story that would leave readers inspired and with a lasting impression. Inspired by Ernest Hemingway's famous six-word tale, 'For sale: baby shoes, never worn,' the six word story was set to test the students' ability to create their own succinct masterpieces with all sorts of clever results.
Literacy Co-ordinator Lauren Fitzjohn said 'I set the students this challenge as I wanted them to understand that it's not how much you write it's the quality. You need to think about using every word to ensure that it is as effective and impactful as possible.
'I thought all the entries were fantastic and I was extremely impressed with the calibre. I chose the winners that intrigued me the most and left me with that lingering moment where I thought I want to know more about that story, which is what we want from all good pieces of literature.'
The five winners chosen from years 8, 9 and 10 each received their own personalised notebooks to fill with more ideas and stories.
Jasdeep Dhassi wrote 'Fear, gloom, mist: trembling I saunter...' She said, 'I remember in year 8 my teacher told me how to start a story off with a cliffhanger and so I started researching new words for scared and that's how I came up with my story. I was very excited to win.'
Kristine Skirsqila wrote 'Fake hearts and gasoline fuelled kisses.' She said, 'I kind of had little ideas of words in my head during lessons and I wrote them down on my timetable and then when I got home I re-arranged them. I took part in the challenge because I enjoy writing. I always wanted a notebook that I could write my ideas in so this prize is perfect for me.'