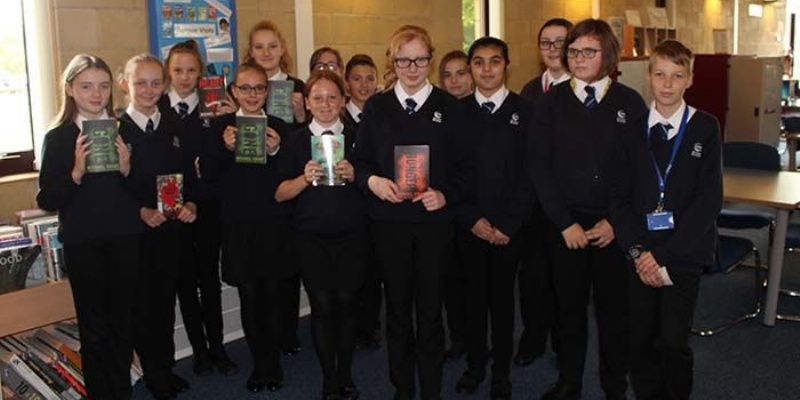 Students from Year 8 were invited to Corby Business Academy where they met acclaimed American author Michael Grant, creator of the worldwide bestselling dystopian fantasy series 'Gone'.
Michael has written a number of books including the BZRK series, the Magnificent 12 series, the Messenger of Fear series, and the Front Line series. He is currently on a two week tour of the UK visiting schools to promote the seventh book in the 'Gone' series, 'Monster' which will be published on 17 October and continues the story of the teens who morph into super heroes, and super monsters.
During the morning Michael spoke to students about his life experiences and inspirations and influences. He answered questions and read from his new book which students were able to purchase signed copies of ahead of the official launch date next week.
Year 8 student George Clipstone said 'It was really interesting to meet Michael Grant. He spoke about how he wrote his books and where he got his inspiration. I really liked it when he read out an extract from his new book and spoke about what it was about. It made me excited to read the book.'
Year 8 student Chloe Brown Year said 'My favourite part of meeting Michael was when he went through his inspirations and explained why he wanted to be an author. He read from his new book which made me appreciate his stories even more and understand him better.'