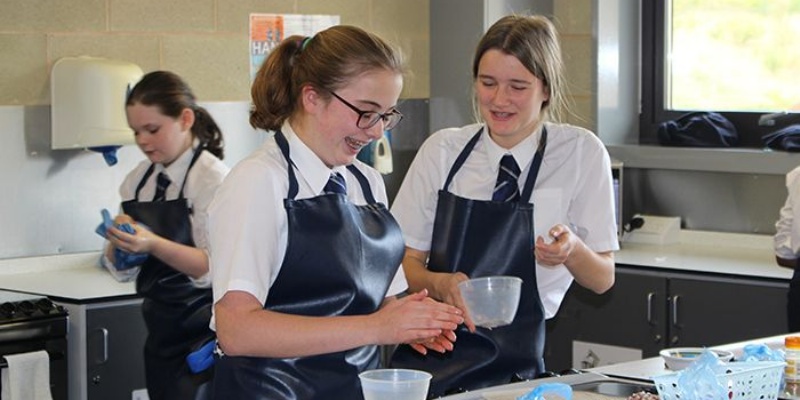 Congratulations to Mia Diamond who won the Year 9 healthy burger competition and a £25 voucher kindly donated by Stilton Butchers.
Following on from their visit from Stilton Butchers at the start of term where students learnt about meat preparation, they have been working towards preparing a healthy burger meal, looking at the different components that go into it. Using healthy alternatives such as chips made with sweet potato and burgers made with turkey meat, which is lower in saturated fat, the students prepared a meal that was then judged by the school chef to determine who the winner would be.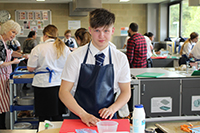 Food technology teacher Ms Natasha Chiremba said 'The students have spent the term trying different versions of healthy chips, burgers and bread rolls and then thought about their own ideas of how they could flavour the vegetable chips and burger meat to make it their own. They made their own bread rolls last week and are bringing everything they have learnt over the term together today to complete their final healthy burger meal.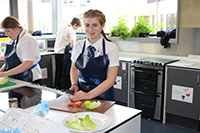 'I think it is important for students to realise that they can still have the food that they love but they can make it in a much healthier way that is still really tasty and nutritious. They have also developed their practical skills and knowledge of nutrition which is really important for the new GCSE.'
Second place in the competition went to Maisie Main, with Errilyn Campbell receiving third and Siobhan McGrady runner up.
Errilyn Campbell said, 'I have really enjoyed making my healthy burger meal and I am so happy that I came third. It has been a chance to experiment with different flavours and make our own recipes. I used paprika and chives in my burger which tasted delicious.'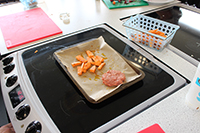 Emily Manning said, 'I loved learning how to make an un-healthy meal into a healthy meal so that you can have it more often without having all the bad things. I added onion and oregano to my burger and paprika, cinnamon, salt and pepper and jerk seasoning to my chips, which tasted really nice.'