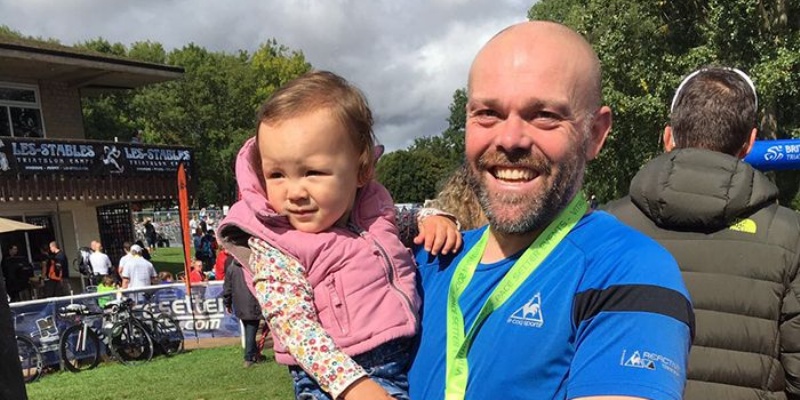 Well done to Brooke Weston's Head of Geography Mr Sean Houghton who successfully completed the gruelling Vitruvian Triathlon at Rutland Water in just six hours.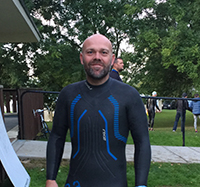 The middle distance triathlon consisted of a 1900m swim, 85k bike ride and a 21k run. Voted the UK's event of the year in 2009 by the 220 Triathlon magazine awards, the Vitruvian sees over 1000 competitors race annually. Sean said 'I've done a few triathlons in the past but I haven't done any for a few years as I had an operation on my knee so it has been good to be able to train for one again. I really enjoy the challenge of completing a triathlon and it gives me an aim with my exercise otherwise I find I can become a little lazy and not as strict with myself. I was hoping to complete it in five or six hours so I am happy with the time I achieved.'
Sean had a strict training schedule in preparation for the race waking at 4.30am everyday to train before coming into work for the day. As the event drew closer, he would also train again after work. He said, 'I like to train five or six days a week and need to be extremely dedicated. I tend to have completed all of my training in the morning before anyone else in the house is even up. I have always wanted to complete an Iron Man contest, which is double the amount of the triathlon, and have signed up to one in Hamburg next year so this has been great practice for that.
'Although exhausting, it felt fantastic to cross the finish line and have all my family, especially my little girl there cheering me on. I will now have some time to rest before I start training again for the Iron Man next year.'