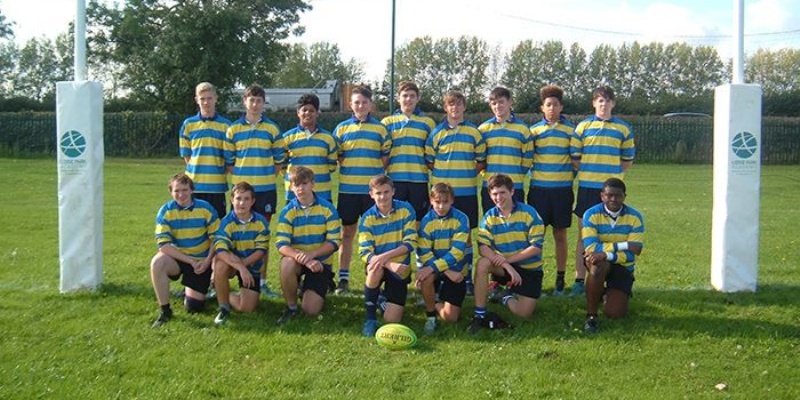 Well done to our Year 10 rugby team who succeeded in winning their first away match of the season at Lodge Park Academy 34-15.
The team started strongly with three quick tries within the first 15 minutes of the game which came from flowing moves executed well from slick back moves. Many of the boys were inexperienced but this did not show and they all displayed great maturity.
Brooke Weston took an early lead and at half time were winning 22 points to 5. During the second half the team tactics changed from scoring as many points as possible to working in patterns that will best support the game plan for their fourth coming cup match. This slowed the scoring but they still finished with a strong display of 34 points to 15.
PE teacher Mr Matthew Clasper said 'The boys were outstanding in their commitment and aggression, they played a quick and expansive style of ruby that meant the opposition could not keep up with us. The real success was that of the boys that do not play regular team rugby, they came into the side and played so well you would not have been able to tell which were the regular players that represent clubs and which were the boys that just play at school. I was satisfied with their initial display but progress in the county cup and to be able to record a successful string of games will need some work. Training as a team is essential and making themselves available for matches is a must.'