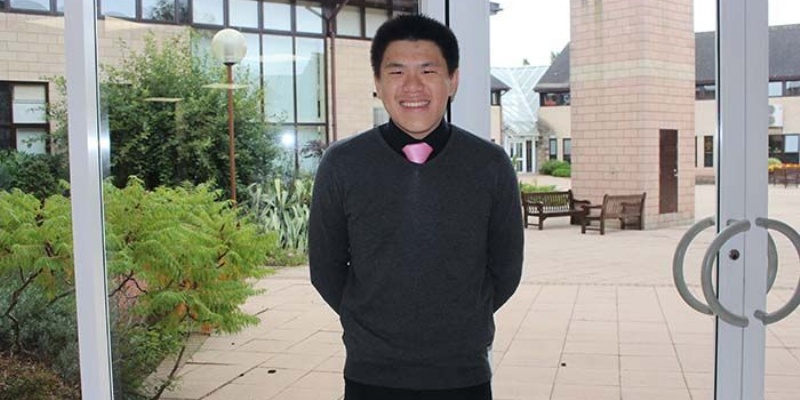 Year 12 student Winston Ho has succeeded in gaining a place on the County Youth Orchestra for his musical abilities with the viola.
The CYO is the senior orchestra of the Music and Performing Arts Trust and performs a regular series of concerts in Northampton, including a gala concert in the Derngate every spring. They are regular participants in the National Festival of Music for Youth performing at the Royal Festival Hall and Symphony Hall Birmingham and have frequently been invited to the Schools' Prom at the Royal Albert Hall. Members also have the opportunity to tour Europe and in recent years have visited Spain, Italy, Poland and Germany to perform at some spectacular concerts.
Winston who has been playing the viola since the age of seven, aims to practice for at least an hour every day and rehearses with the CYO for almost four hours every Saturday. He said 'I am extremely happy that I got accepted into the County Youth Orchestra as I joined County Training last year with the main aim to make it into the CYO because they are the most elite orchestra members in the whole county and I wanted to be a part of that.
'I had to audition for the group in august and fortunately I was successful. I am looking forward to performing in concerts and having the opportunity to play at some amazing venues and events both in this country and in Europe.'