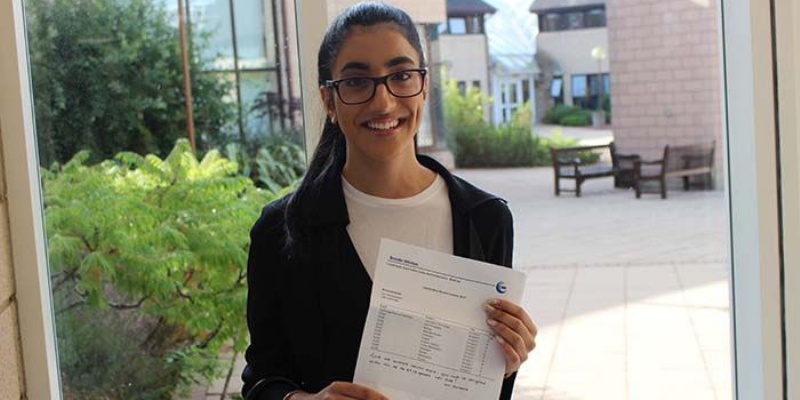 Here is our final instalment from our GCSE success stories.
Kiera Gandham achieved four A*s and seven As in her GCSE graded results. She said, 'I did really well and am extremely happy. I am emotional because grades are really important to me, ever since I was little I've always wanted to achieve As, I've worked so hard for theses grades and it feels really surreal that today is the day I have been waiting for to find out my results. It doesn't feel real at all. I got really ill a week before the exams and I was so stressed as I thought I'd ruined my chances so I am so happy that my hard work throughout school has paid off. I am going to study Business, Maths, Psychology and Geography and would like to do Business Management in the future.'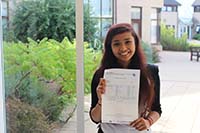 Jesa Padayachy was celebrating her five A*s and three As. She said, 'I didn't think I would do so well in Biology and Chemistry as I got Cs in my mocks but I revised really hard and it turns out it paid off! It now means that I can take the A Levels that I wanted to next year; Biology, Chemistry, French and Music.'
Lucie Hackett gained ten A*s. She said, 'I am really happy, I was hoping to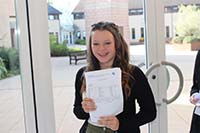 get As but I didn't think I would get A*s! I worked extremely hard in all of my exams. I am coming back to study French Biology, Chemistry and Maths and would like to be a paediatric doctor when I'm older.'
Kim Ta achieved four A*s and five As. She said, ' I think I've done so much better than I thought, especially in English as in my mocks I achieved two Ds and I passed them both with a C and an A*, I'm not even sure how I moved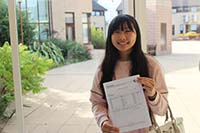 from a D to an A* but I did put in so much revision from my mocks to the real exams, which has evidently paid off! I will be coming back to take Maths, Further Maths, Chemistry and Biology.'
Congratulations to all our Year 11 students, we wish you all the best of luck for the future.