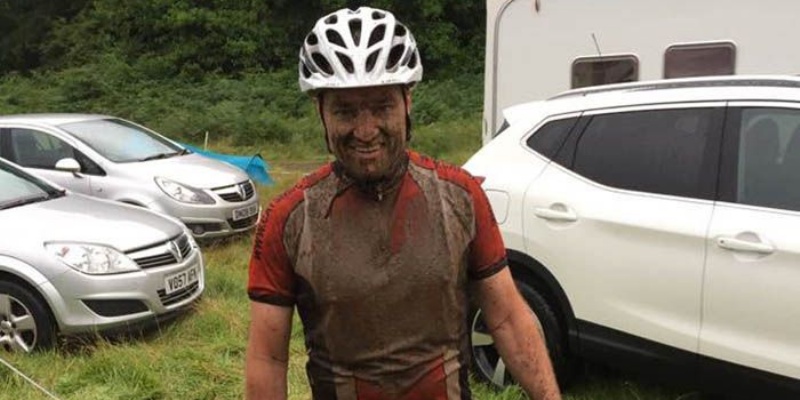 Mr Darren Hooper, Brooke Weston Academy's DT technician, took part in a gruelling 24-hour bike ride alongside current national and world champion endurance cyclists.
The Pivot 24/12 was held in Plymouth on a challenging ex-world cup course that features steep climbs, a tortuous route and 'bomb holes' where the track drops into water-filled craters. Added to the complexity of the course was the fact that it rained for 18 of the 24 hours, meaning bikes and cyclists were caked in layers of mud.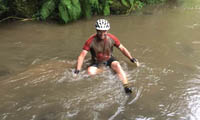 Mr Hooper and his team-mates from the CATS mountain bike club, finished 14th out of 55 teams, however, had they chose to compete in the veteran class (which they were eligible to do but chose the open class instead) they would have achieved fourth place.
He said: 'There were two massive climbs and the majority of the course was on a single track which is a very narrow, steep, twisty, rocky, rooty environment with numerous bomb holes that had three feet of water at the bottom. Going through the water helps because it gets the mud out of your gears.
'My second shift was from 2 to 4.30 in the morning so I had no sleep whatsoever! When you go into a steep downhill drop you plunge into the darkness and as your bike points down you then find out what is there! I hit the deck a couple of times in the dark!'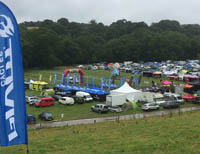 He has competed in several endurance rides, most recently a 12 hour solo one for charity but this is the first 24 hour race he has completed in a decade. He said: 'When you are riding in a relay it motivates you. It is really hard work but you get a real buzz when you finish!'