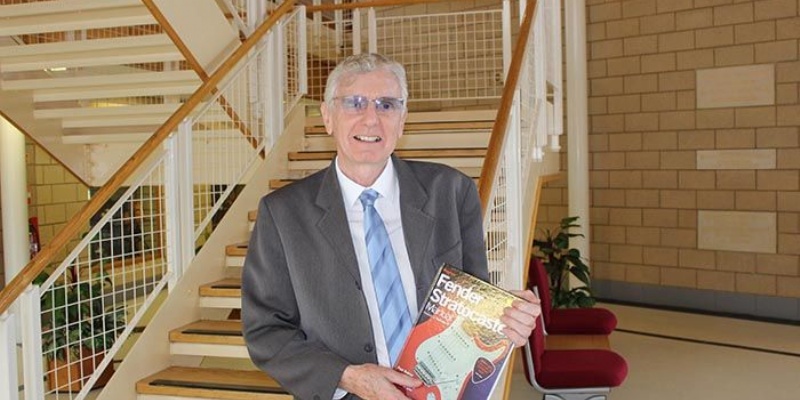 Brooke Weston's guitar teacher Mr Paul Balmer is searching for more students to become involved in his youth projects in music and creating podcasts and short films about Corby.
Paul has been running his local Youth Music Group the 'Oakley Rangers' for 11 years, where he offers free music lessons in Oakley Vale community centre in return for litter picking and tree planting.
The group, which has had many appearances at the Core Theatre, was set up to give young people in Oakley Vale something to do. Paul said 'At our first meeting of the Oakley Vale Community Association many people were complaining about young people, so I suggested we do something with and for them. I'm a trained music teacher so I suggested offering guitar lessons. We had a great deal of interest however the students said they wanted a rock band instead, so that's what we did.
'We meet every Saturday during term time 15.30-17.00 at Oakley Vale Community Centre and litter pick once a month or plant trees seasonally as payback to help the community. Music is good for your wellbeing and statistically everyone who studies music does better academically, so I would encourage any students who can play an instrument or enjoy singing to come along and join our band.'
Paul who has worked as a radio producer and television director working on films such as 'Crocodile Dundee' and 'Africa I remember' for BBC2 has also written 11 books and established his own media company in 2016 'HD Media CIC'. He has made seven films with local young people in the last three years, one of which 'Pluto' the story of Corby during World War 2 was broadcast on BBC1 and helped Paul earn the BBC Music Day Unsung Hero 2015 appearing as a guest on BBC1's 'The One Show' and Radio 1 Steve Wright Show for his work with Corby Youth.
'I enjoy working with young people helping them to tell their own stories of Corby. I think it is extremely important that as a community we tell the history of our town and invest time in developing the skills and talents of the young people in it. We are always seeking new talent in front and behind the camera and have a rolling programme of Arts Podcasts for Corby and need keen camera operators, sound recordists, presenters and researchers as well as digital editors.'
If any students are interested in working with Paul on any of his projects they should contact him directly at the school.