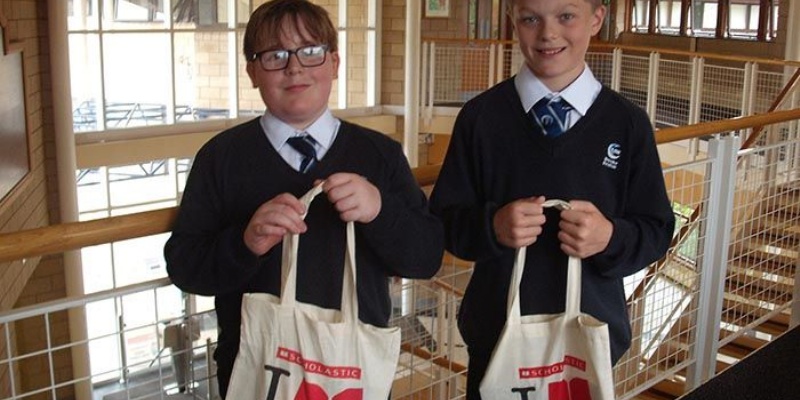 Year 7 students have been taking part in a sponsored Readathon raising more than £130 that will go towards providing books and storyteller visits to sick children in hospitals.
The Readathon was launched as part of the World Book Day celebrations in March when students received a sponsorship card and passport to collect reading miles to travel around the world.
Everyone that took part in the Readathon entered into a prize draw. Reece Wilson and Harrison Abraham were chosen as the winners and received a collection of books and a National Book Token.
Librarian Ms Wendy McCabe said 'Readathon is a fantastic initiative that motivates even the most reluctant readers to have a go. Thank you to everyone who took part and contributed I am delighted that we were able to help this worthwhile cause'
Literacy coordinator Ms Lauren Fitzjohn said 'It was lovely to see so many students getting involved and making a difference to others through their love of reading.'