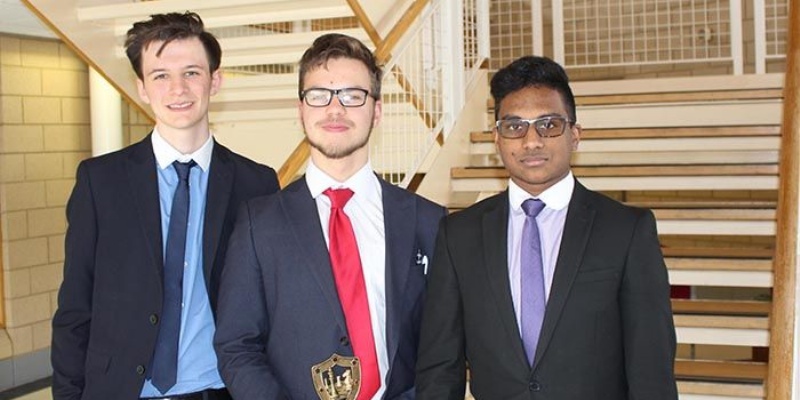 Congratulations to Sixth Former's Andrei Kzan, Shehan Retnasingam and Keoni Southwick who were successful in coming first, second and third respectively in a chess tournament against Corby Business Academy.
Brooke Weston's chess club hosted the tournament, which consisted of three rounds of classic chess, suicide chess and checkless chess with points awarded for a win loose or draw and averaged out from the amount of games that the students played.
Chess club was set up by Year 12 student Julienne Padayachy and runs every Monday from 16:15-18:.00 in the library. The group is open to all years and students can drop in and out as they please. Julienne said ' Chess club teaches you about logic, it's strategic and helps you think and plan ahead. We would love more students to join, it is open to students of all abilities. If you can't play we can teach you to play or help you get better. We hope to plan more tournaments against Trust schools in the future as it give students more of a challenge when they are playing someone new and is a good way to share different skills and techniques as everyone has their own methods of playing.'
Winner of the tournament Andrei said 'I really enjoyed competing in the tournament as there were some exceptional players taking part. I enjoy playing chess because it is competitive, logical and can be un-predictable. Chess club has a friendly atmosphere and we always learn something new.'
Anyone interested in joining chess club should visit the library on Monday after school or speak to Julienne.