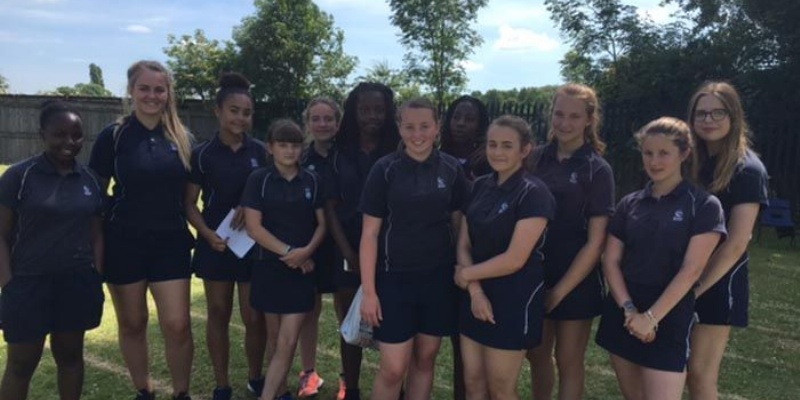 A group of 12 Year 9 Young Leaders visited Our Lady of Walsingham Catholic Junior School to help organise and run their school sports day.
On arrival at the school the girls were split into pairs to each set up and run an event. This included activities such as the egg and spoon race, obstacle relay and the three legged race. The leaders had to undertake a lot of responsibilities on the day to ensure that their event was safe; that they had the correct student in each lane and that they were accurate with who was coming first, second and third in each race.
In the morning they lead the KS1 sports day and in the afternoon KS2. It was an extremely hot day day and the leaders were fantastic in motivating all the young students to keep going and to support one another in their team.
Our Lady's school teacher Mrs Wilson said "The leaders were absolutely fantastic, each event was well organised. All the staff were so impressed, we would love to have you back every year!"
PE teacher Miss Marsh said " The girls all worked extremely hard and organised a fantastic day for all of the students. I was extremely proud of how well they worked together."