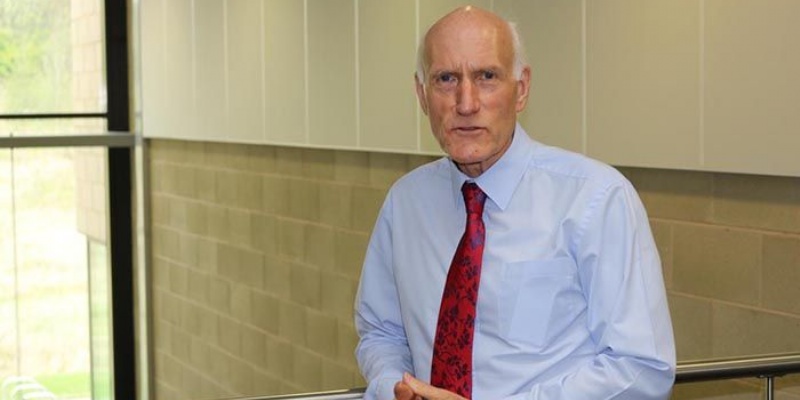 Brooke Weston's careers adviser, Andy Primmett, is retiring after 20 years in the role, having worked with thousands of our students to help them form their career ideas.
'There have been major developments in the world of work during this time: a dramatic rise in self-employment, zero hours contracts, outsourcing, fixed-term contracts, off-shoring and a huge increase in university applications. Young people can also now consider the new Higher Apprenticeships which have been developed by leading employers, and these offer well-paid professional careers without incurring large debt.
'I strongly advise students to research job prospects with great care as some university marketing departments over-exaggerate the likely employment prospects at the end of their courses and can give the impression that 'every graduate will be a winner' regardless of the course subject. The job market doesn't work like this - respected independent organisations make it clear that a substantial percentage of graduates do not get graduate jobs, so students must obtain the best quality hard data available - which isn't easy. Government needs to do more work on this issue so that more young people can make quality 'informed' decisions'.
'There are superb career opportunities out there. Many are accessed via the traditional degree route and we have a world-class university system. There are also new Degree Apprenticeships in areas such as media management with the BBC, the Civil Service Fast Track programme (formerly for graduates only), management consultancy, banking, IT, project management and even Degree Apprenticeships with the Bank of England and our intelligence service GCHQ! Degree Nursing apprenticeships will be available soon. These opportunities reflect the jobs that are being created and actually need doing, so students must listen carefully to what employers are saying.'
Mr Primmett has himself enjoyed several careers, having previously worked in engineering and business for 23 years before training for his current role. He said: 'I am very satisfied with my working life; it has been very interesting, very challenging and very rewarding. Brooke Weston Academy has been an outstanding organisation to work for. It has a very business-like, purpose-full atmosphere so I shall miss that, and of course, interactions with students'.
Mr Primmett, a keen hiker and traveller, is now planning trips to spend his retirement hiking around Europe and visiting India and the Far East.