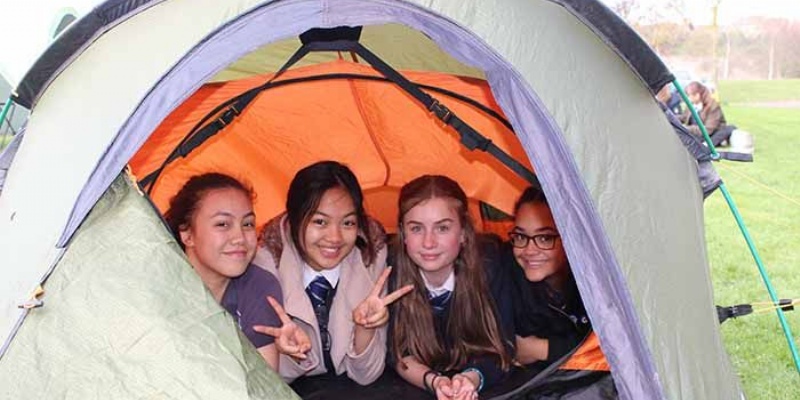 Duke of Edinburgh students in Year 9 have been practicing for their first two day DofE expedition by learning how to pitch tents and cook a variety of food on camp stoves in the school grounds.
The practice is vital before their first assessment at Rutland Water in April and included camp stove safety, first aid, cooking their own food on the campfires and camp craft - knowing the best place to position your tent and physically putting it up.
During the expedition the students will be walking 14 kilometres over six hours carrying up to 15 kilos on their back so it is useful to be able to already have an understanding of how to set up a camp. DofE Manager Mr Darren Hooper said ' There will be two groups of 17 taking part in the expedition and we have found in the past that the practice sessions we are taking part in today have proven to be vital in saving time once they get to camp.
'The students that are involved are learning life skills; team work and self-motivation, which are what universities, and employers are looking for. It shows that they can work on their own and have good time management skills. It's also very sociable and lots of fun. I've had students in the past that finish their DofE and continue volunteering or take up outdoor pursuits as hobbies as they have enjoyed it so much. It changes people.'
Year 9 student Hania Mazur said 'We are practicing for our first DofE assessment to see how our cooking skills turn out when using campsite equipment before we go on our expedition in a few weeks time. I think completing your DofE is just a great thing to do for the future as every employer is going to look at it and see that you have committed time to an actual goal. The fact that I also get to have fun with my friends at the same time is an added bonus.'