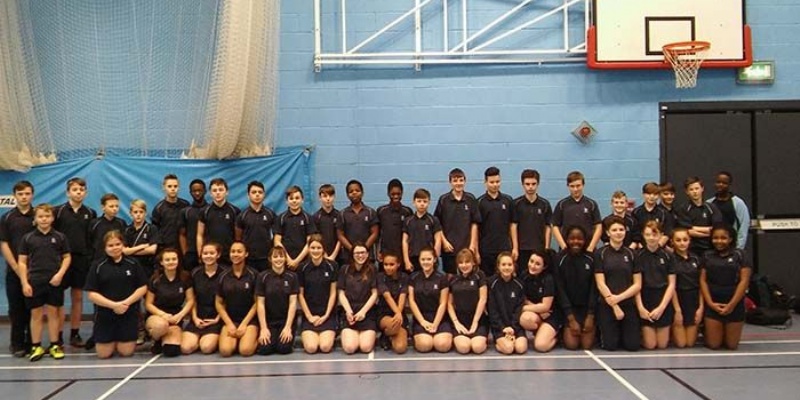 Students from Year 8 were invited to attend the Trust Festival at Kettering Science Academy to compete in an alternative sports event where they were successful in winning joint first prize.
More than 43 Brooke Weston students took part in the event which included; Endball, Capture the Flag and Dodgeball together with students from Kettering Science Academy, Thomas Clarkson, Corby Business Academy and Corby Technical School.
Dodgeball and Capture the Flag were played as mixed gender sports and Endball split into a boys and girls competition. The Dodgeball, Capture the Flag and boys' Endball teams successfully came top of the leader board in their competitions, however the girls Endball team were not quite as lucky and took fifth place.
All teams worked exceptionally well together demonstrating hard work and enthusiasm resulting in Brooke Weston finishing in joint first position with Kettering Science Academy.
PE Teacher Ms Jodie Barber said 'The year 8's were brilliant. To go and play sports that they do not get a chance to do regularly and come away with a joint first win shows the high level of ability and determination of all the year 8 students. A fantastic result.'