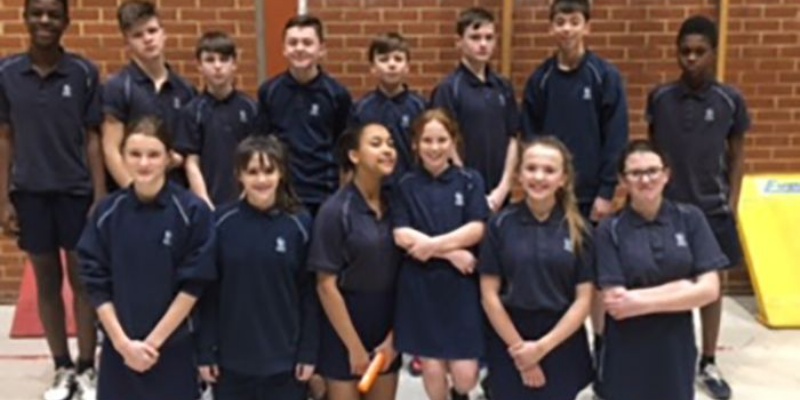 Following on from their success in the first two rounds of the Sportshall athletics competition Brooke Weston's athletic teams are celebrating after winning the third and final round and will now represent the district at the Winter Games in February.
Only two schools competed in the final; Brooke Weston and Prince William who have been rivals throughout, making this last event crucial and intense.
The competition was neck and neck for the boys with both schools winning an equal amount of track races. Students Lui Mason and Richmond Asiedu managed to pull Brooke Weston into the lead when they won the 8 lap Paarlauf - a relay race with two or more people. The boys also did brilliantly in the field events where Stanley Evans and Jeremy Peprah excelled in the standing triple and long jump meaning the boys remained undefeated and won the third round overall.
The girls equally came out with enthusiasm and drive, and performed brilliantly in both track and field races with Chloe Brown and Katie Evans's speed keeping them ahead of the opposition, however with only a few points in it Prince William managed to take the gold ahead of our team.
In spite of this as Brooke Weston girls had already won the first two rounds they still qualified together with the boys team to go through and represent the district at the Winte Games in February.
P.E teacher Miss Barber said 'I am so pleased with how the girls and boys have performed over the three rounds, they have shown determination, commitment, resilience, teamwork and have had a powerful drive to succeed. I am extremely proud of all of them and I'm really looking forward to seeing them represent the district in the Winter School Games'.